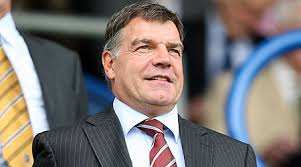 The Hammers return to training next Thursday and Sam Allardyce is looking forward to the "best one in my time here."
It's an early return for the squad as  they prepare for games against teams from England, Australia, New Zealand, Spain, Germany and Italy.
He explained the programme ahead saying:  "We have a training camp in the Evian valley to get the players fit, then we have New Zealand and Germany which is very exciting for the level of games we're going to play.
"There's a game at home against Sampdoria and that'll be the perfect pre-season for us."
""We plan our pre-season extremely well and this year's is probably the best one we've done in my time here.
"We didn't expect to suffer as many injuries as we did last season, as in pre-season we didn't suffer any injuries at all.
He told the official site: "That was very important, every lad was really fit and we started the season performance-wise exceptionally well.
"But instead of winning the games we should have done, we drew them, which cost us in December when the injuries started coming around.