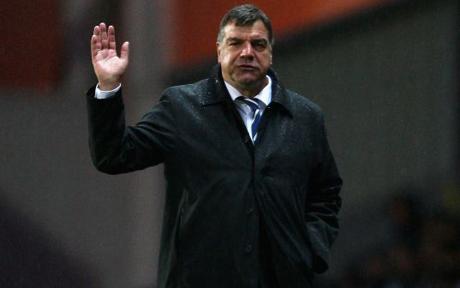 On a day when most Irons believe they will be seeing Sam Allardyce in the Boleyn dug-out for the final time, it comes as no surprise to hear the man himself declaring his survival intentions for next season!
Yesterday in his London Evening Standard column he was admitting that when he heard string of candidates linked to his job he had to believe there may be no smoke without fire.
This morning however, he's singing another song commenting that if we reach Europe next season he will take no risks with the club's Premier League status.
The Irons are set  to claim the extra qualifying place if they hold off the challenge of today's opponents Everton… Mr Allardyce holding off a challenge for his job maybe somewhat more difficult!
However, he's never been short on self confidence and declared: "I won't take any risks to our Premier League status. "I will take the criticism about not putting out a strong team for the FA Cup, the Capital One Cup and the Europa League.
"I will not put our Premier League status at risk at any stage, whether that is the beginning, middle or the end of the season.
"Staying in the Premier League is more important for this football club, more than any other club in the League."