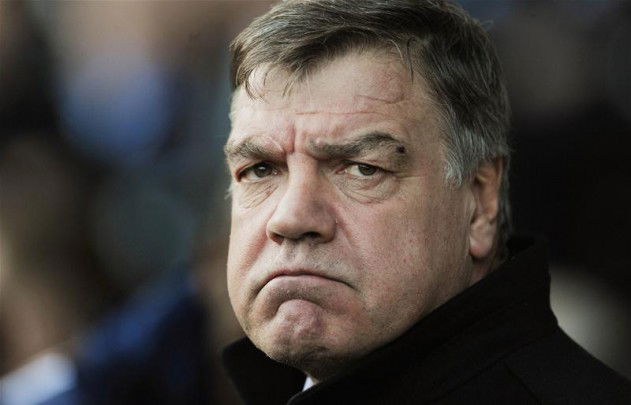 By Hugh Southon
Sam Allardyce has never been an easy man to follow when he attempts to explain himself or put a point of view forward.
Indeed he often murders the English language and leaves you scratching your head before deciding to move on as the eyes glaze over.
Today, however we can't,  after he decided to write what has already been dubbed his "suicide note" as West Ham manager.
Reported in the Daily Mail he says this for starters: "  'I have more ambition than West Ham ever have. I have more ambition than them, or the same ambition as them." Err sorry which is it then Mr Allardyce?
He goes on: " I have seen it all before and you use your experience to try to achieve that ambition. Can West Ham match my ambition? "
Answering his own question as he is often prone to do he adds: "Eventually, yes. It is whether everyone is patient enough to wait to get there. That is the problem today: a lack of patience across the board.' 
Lack of patience – that's rich. The two Davids have given him the money and players he wanted including Matt Jarvis, Modibo Maiga, and Alou Diarra – do I need to go on?
They stuck by him throughout the long long winter when most wanted him out. Indeed Allardyce thanked the Davids for their backing
He also seems to be suggesting that the West Ham fans and owners haven't seen it all before – we have mate, more than you will ever know.
There's also stuff about going to Europe in his interview so one question Sam: "Can you show us your trophies during this 'seen it all career of yours' mate? " Oh silly me. they're aren't any are there?
Finally, he adds: " I did what Gus Poyet did at Sunderland but six or seven weeks ago. So if I had done it now instead of then would everybody be singing my praises. Probably yes."
Err, well no actually, because what Poyet achieved was with a team built more or less by someone else and which over the last few games has managed to beat Chelsea and Manchester United at their gaffs along the way. And Sam Allardyce likes to tell us we're deluded.
It's hard not to conclude he's not on his way and that this spiteful little outburst really isn't what's required. Some say his words will have been misunderstood.
My response to that is simple: "This was neither the time or the place to say anything – it shows a lack of class at a club which has bred the likes of  elegant, articulate and classy people – Mooro, Brooking, Dev, Parksey and Bonzo to name just five legends."
I can't imagine what David Sullivan and the board must be feeling after today's events but they have all my sympathies – that interview was bang out of order.
ClaretandHugh has never hidden its disklike and contempt for the "Allardyce Way"  and all of us here are hoping and praying for a manager who will bring back some pure football to this great club of ours.
Note to the board: Please make it happen  
Follow @hughsouthon