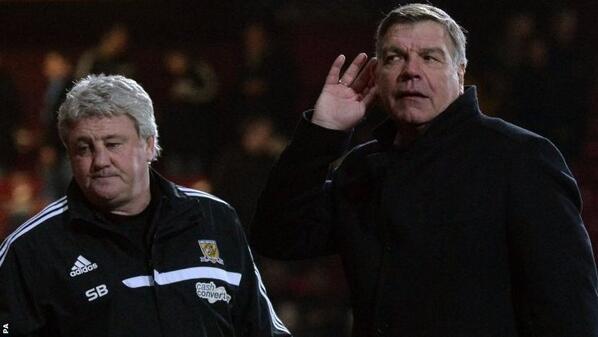 It takes a special kind of arrogance to go from writing a suicide note to a CV but if there's one person who can do it that man is Sam Allardyce!
Only 24 hours ago he was apparently telling us all via the national press that he's more ambitious than West Ham United.
Tonight, after a performance at Manchester City where the team failed to create a single goal scoring opportunity, he's busily telling the world what a good manager he is and much more.
Sam Allardyce either has absolutely no self definition or is confused for here's what he had to say on Sky Sports after yet another dismally boring performance from his team.
"I have competed at this level for many, many years. There's only Arsene Wenger has competed at this level longer than me.
"I know how to manage in this league and I know how to turn teams into better teams than when you first take them over, so there you go."
Just one thing there mind you: He doesn't know how to win anything – his personal trophy cabinet is  still bare – and he doesn't know how to win friends on the terraces.
And as he heads off for his board meeting on Tuesday where he will face many searching questions he had better be aware that the board won't give a tuppeny toss for his managerial abilities (or otherwise).
I can tell him here and now what they are really concerned about – and this friends is FACT!
They want to know whether he can ever sort out a relationship with the fans. If they don't get the right answers he's out.
Trust me, that's what Tuesday is all about and that's why he may be shouting about his abilities and writing such a public CV.
Making friends and influencing people isn't part of the 'Allardyce Way' it seems.