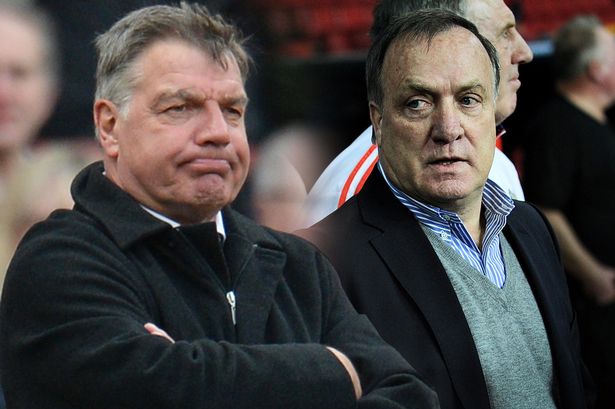 Sam Allardyce seems to be spending an awful lot of time discussing his future despite reminding himself and us that nothing will be decided until the end of the season.
He used a newspaper column for which he writes regularly to will us he's like to stay at WHUFC next season yesterday and this morning there's more this morning.
Indeed it seems to militate against his own desires to remain head honcho of team affairs as he makes it clear both he and the owners are disappointed at where they are right now with the added quote: "I don't need to defend myself to the owners because they, himself and the players are all cheesed off.
He adds rather dangerously for his own job prospects: "David Sullivan and David Gold are very disappointed in the run we have had up to now."
However he then retreats into a rather odd position declaring: "We;re still tenth – we've still got 39 points." Well thanks Sam but no cigar after that start.
Then comes the PR we'd expect from any boss when he adds; "We've still got nine games to go. Of course we will try our very best to finish in eighth or better position if we possibly can.
"They're playing well, but we're not clinching victories at the times we are in a position to win a game. We've let it slip. We have to try to put that right against Sunderland."
He concludes by declaring that he could be remembered as a hero saying about the run-in: "Win all nine, I'm doing great. Lose all nine, get rid of him. That's a bit tongue in cheek by the way, but it's true."
Well not entirely true because many have been calling for him to leave since Christmas but hey wnhat's three months between friends!
"Everybody would go away and say what a bad season it's been. If we turn it around, what a great season.
He finishes off by explaining: "Everybody at the end of the season will remember the last eight or nine games and that's when you get hero status.
"Like Gus Poyet last year at Sunderland. Alan Curbishley here, when he came here and saved them. It's hero status."