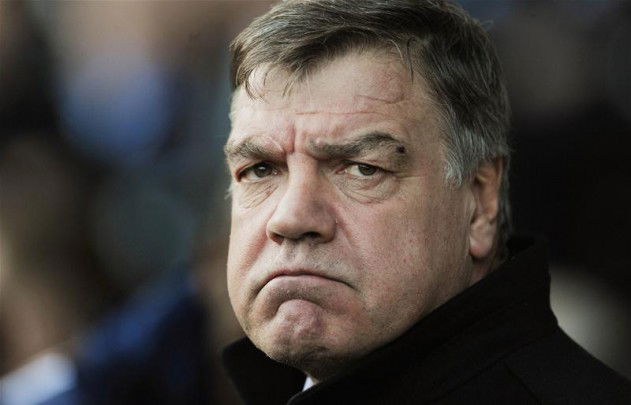 Sam Allardyce reckons player greed is creating a circle which eventually creates lengthy injury lists.
With Stewart Downing and Diafra Sakho injured on on international duty – leaving both doubtful for Saturday's visit to Everton –  the Hammers manager has produced his new argument whilst again calling for a midwinter break.
He told the national press "As hard as we try to prevent injuries, it is an impossibility because of the demand on the players – and that demand comes because the player wants ever more money to play for you, so it's a vicious circle.
"If the players' demands came down then perhaps the demands to find more and more money wouldn't be as great. Managing that situation is extremely difficult.
"If you look at the injury list across the Premier League this season and you look at our pre-seasons, when you travel away for money, it has a toll and we suffer more injuries now. Eventually they are going to break down.
"Not only do they travel at international level across the world but the Premier League is forever getting faster and more demanding physically and mentally.
"The time they have to rest is fewer and further between, and that ultimately ends up with players never really recovering fully enough. Hence they go into a game with a knock or a bruise and it ends up in an injury.
"Then there's pre-season tours in America and elsewhere because the money is great and it's a constant vicious circle that is putting them under risk of injury. The money they demand means that is the way it is."
Allardyce insists players in England need a two-week break after the frenetic Christmas and New Year period.
He said: "We still don't look after our players as well as other countries because we don't put a couple of weeks in January to re-charge the batteries.
"Our Christmas period, for tradition, is something we always have to keep.
"But the players don't half get some stick, when they've played their fourth game in eight days, with people saying they don't look sharp, they don't like they are trying.
"When everyone else is getting popped up and enjoying themselves and having their presents, these lads are having to go and perform for four games in eight days.
"If you can't get a rest then [after the festive period], that is going to promote even more injuries. The injury list for most clubs in December and January is horrific."