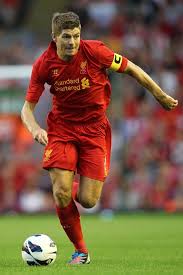 Manager Sam Allardyce has a big personal incentive to beat Manchester City on Sunday –apart from perhaps saving him his job!
For he admitted in his morning press conference ahead of the game that he wants Liverpool to win the Title.
He said: " "From a neutral point of view, everybody would like to see Liverpool win it.
"From a personal point of view I'd like to see Steven Gerrard win it. It's the last thing for him which he hasn't quite achieved at Liverpool.
"He's been a one club man all his life. Obviously they've let it slip out of their hands. They had it to take, but they've now left it in the hands of Manchester City.
"On form and the position they're in, you'd have to say Manchester City are the favourites."