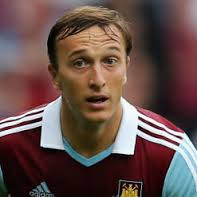 Sam Allardyce has made it clear the team has to forgive and forget Mark Noble's penalty miss against Spurs on Saturday.
The manager – pointing to the midfielder's nearly faultless record in front of goal – said: "I would want the rest of the players to forgive Mark and not lie on him as a heavy burden as he doesn't deserve it.
"We've got to forgive him for missing the odd one and the rest of the lads should have made up for that.
When Nobes came in they should have smacked him on the back of the head and said don't worry about it we've got you out of jail as we should have won."