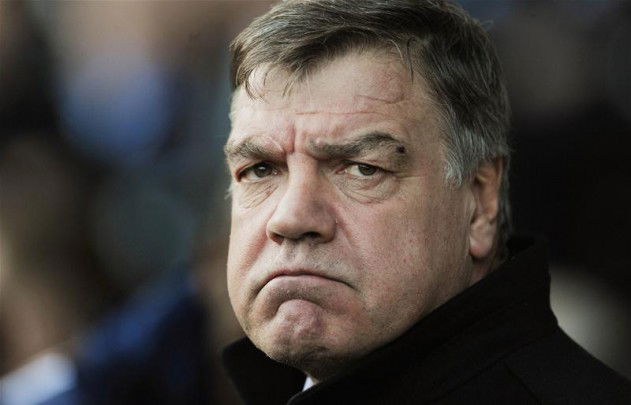 Sometimes words can come back to haunt us in the biggest possible way and that is as true of  West Ham boss Sam Allardyce as anybody else.
Allardyce  has taken a serious bashing from the fans over the last few days following 'Sam Out'  demonstrations at West Bromwich Albion and via a poll which saw 77 per cent of those voting calling for his Hammers head.
The former Bolton, Blackburn and Newcastle United boss however, is refusing to walk out of Upton Park, pledging instead to build a " better team  next season."
Co-owners David Sullivan and David Gold are set to  call a meeting at the end of the season at which his position is set to be high on the agenda.
In the meantime Allardyce may well regret an interview he gave back in 2009 following the sacking of his successor at Bolton, Gary Megson.
Megson had suffered a similar problem with the Bolton supporters as Allardyce is now experiencing at  Upton Park.
And in  light of current events Allardyce's response to Megson's plight is highly  interesting for he declared: "Unfortunately for Gary, the fans wouldn't quite take to him – they didn't quite endear themselves to him and they always felt there was something they disagreed with, no matter what he seemed to do.
"I always think that's a very unfortunate situation because in the end, if your fans decide that they don't like you then you've got very little chance of keeping your job, no matter how good you are."
In the meantime the co owners are determined that Allardyce will remain in charge until the end of the season.
A trusted source told ClaretandHugh exclusively: "It's all very difficult at the moment. There's an uncomfortable atmosphere  around the club but no decisions on anyone's future will be taken until the end of he season.
"The club always hold an end of season review and any change of direction is likely to be decided at that."
Follow on twitter@hughsouthon