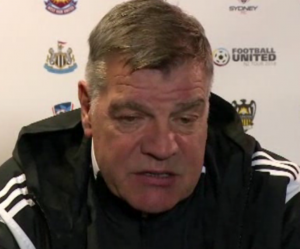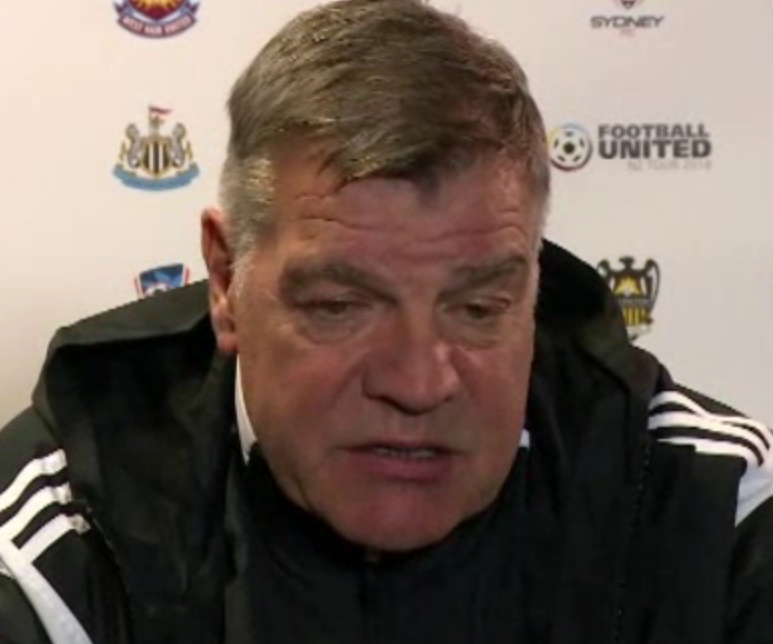 Sam Allardyce was always gonna do it – blame the demands for a new style of play for the squad's  disaster in New Zealand!
But before going there, let's recall the reasons – or should it be excuses – he used for the defeat by Wellington Phoenix because they were legion.
He claimed the players were fatigued, lacked technique, that the Phoenix were well up for the game and it was all a bit physical. And that was just for starters!
None of it made much sense to me but we'll let that go. The point is at no time did the "development of our new style" come into the conversation or weren't we doing that three days ago?
P'raps he just forgot eh?
Everybody who knows anything about Sam Allardyce press conferences following a defeat,  knows there's usually an excuse is available that doesn't include any fault of his own.
Generally it's  a ref, official, mistake or player who is at fault yet when we enjoy a brilliant win it's been masterminded by his altar ego "Allerdici."
So indirectly the defeat against Sydney FC appears to be the fault of the owners wanting him to play in a different, more entertaining way. Now let's be honest – is that much to ask???
Perhaps the two Davids made the mistake of believing they had a manager who could adapt his game and that he wasn't the one dimensional, get it forward quickly operator, most believe him to be.
On several occasions the bloke himself has denied this to be the case claiming that it's merely a reputation he has been given and it isn't anywhere near the truth.
If that's the case why did he play one-up in both games in New Zealand and attack down the wings. Had Andy Carroll been available would he not have been aiming crosses at his head. Of course he would.
To claim that we are still developing "our new style" simply demonstrates that much of the stuff he's claimed in the past about being "Allerdici" is a long way from reality.
Against Sydney FC there was no passion, no skill, no determination, no creativity and a resounding lack of technique. AGAIN!
None of that is down to a demand for bright entertaining football much as Allardyce would perhaps like it to be.
That demand should not be used as a stick with which to beat the owners. He's a manager earning a huge amount of money to apply his abilities to requirements.
If he can't manage that then best to be honest about it and say so, thus allowing people to make a decision on who or what next!