Match verdict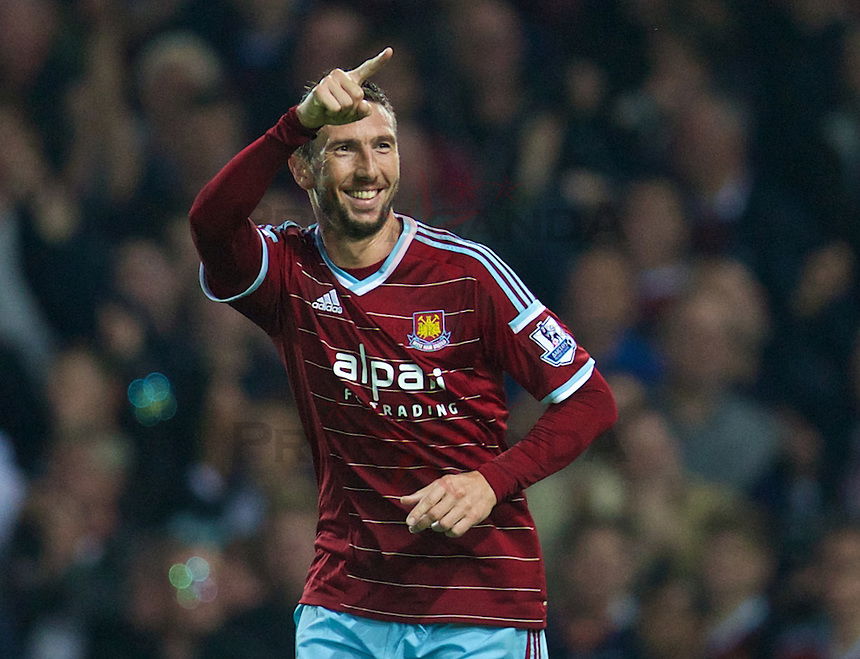 It would be too easy to milk the moans and start an anti-Allardyce tirade based on a first half which was probably as bad as the 90 minutes we were forced to suffer in the same fixture last year.
Actually, the word 'bad' doesn't even get close as the team failed to achieve any rhythm whatsoever and were made to look less than average by a team who in the end were exposed as nothing better than workmanlike themselves.
The manager himself admitted it was to do with the system and that when they went back to the diamond everything started happening again. One question: "When haven't they?"
He commented: "I had to change the whole system, apart from the back four and the goalie, but I couldn't do it during the game. I wanted to get through to half-time and make sure we didn't concede a goal and sort it out from there. In the end, I think that gave us a better opportunity to start attacking Hull."
Frankly most would surely believe  word "diamond" should be written in tablets of West Ham stone and it's very hard indeed to work out why we desert a the system that works so well for us.
As the old cliche goes: "If it ain't broke why fix it."
However, enough of that and on to the positives and for me, at the top of them, was Morgan Amalfitano showing he surely has to be given a starting berth. With no Cheik Kouyate unavailable, and although he's a different type of player, his energy, skill and invention makes him an obvious starter.
One or other of Noble or Nolan (my preference) will have to make way surely because the Frenchman showed  everything we need to provide the team with the attacking and fast moving impetus out of midfield. Indeed, he may even challenge Kouyate for a start when the Senegalese international returns.
Blogger Rich Sprent wrote last week: With both of them (Noble and Nolan) together it promotes deeper defending to compensate for their lack of pace and movement. It also promotes longer passing from the defence to relieve the pressure.
It's hard to disagree with that diagnosis on what we saw in the first 45 minutes.
Amalfitano, however, with three goals this season basically coming on as a sub and showing glimpses of the sort of skill we are crying out for, convinces me that the time has come to be bold.
Up front we are well sorted and thankfully the Carroll/Valencia partnership looked better again today although at the back James Tomkins had a nightmare in the first hand confronted by the skill of Ulako.
At the end of it all 3-0 is a decent victory given we had gone five without one and the second half was a pleasure to watch – the first time I've been able to say that in several games.
We move on in good pretty good shape for the FA Cup clash against Bristol City next Sunday followed by a tricky series of games against Liverpool, Manchester United, Southampton, Spurs and Palace.
So Sam, the word you will be hunting for is "diamond."