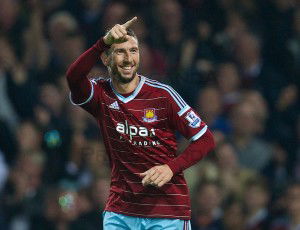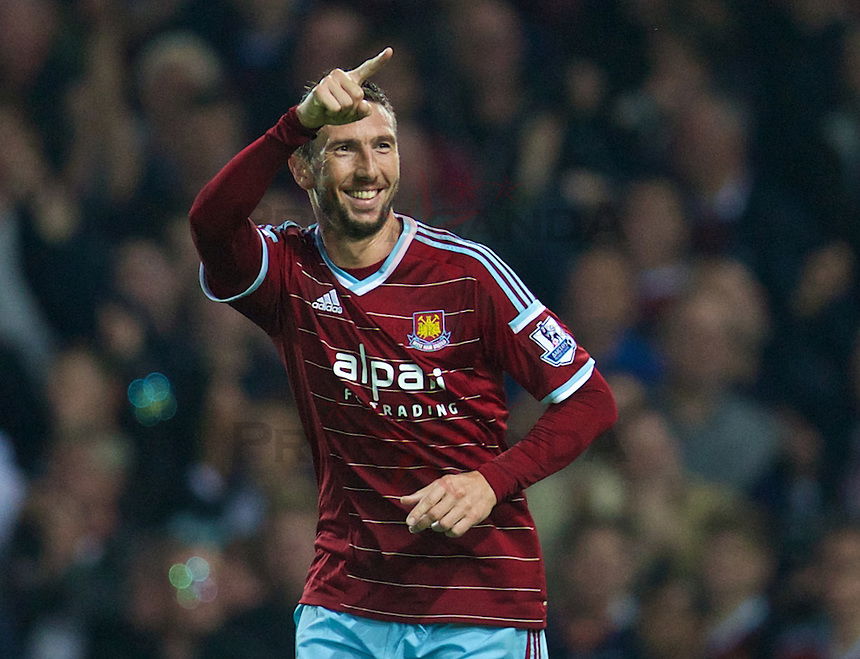 Morgan Amalfitano is a very happy Hammer!
Having earned himself a new deal the Frenchman – speaking better English at any time over his time at West Brom on loan and now a full time Iron – has spoken of his delight at being a permanent part of Upton Park scene.
He told the official site: ""It was good to sign because I like England and English football, The Premier League is the best I think and I wanted to stay and try to improve my game again.
"I feel happy here, my family do too and I want to learn better English. London is a very nice place and in my head it was that reason that I decided to sign a new deal.
"I think the club is right for me and I would like to give as much as I can back. As long as I do my best that is all I need to do."
He could have ended with a quick chorus of 'Maybe it's because i'm a Londoner' but not sure the English stretched that far!