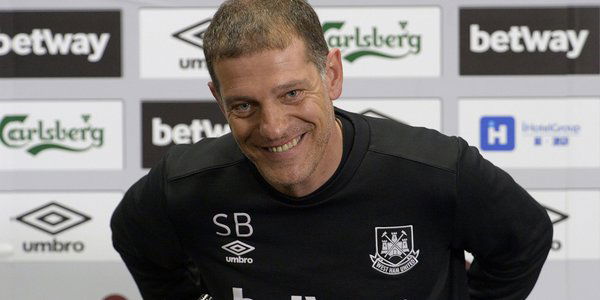 It's often worthwhile taking a long look back at possibly unpromising situations and working out how they led us to a place of unexpected high achievement.
Two issues have prompted this thought – a column from the Mirror's excellent Darren Lewis which I happened upon this morning and the fact that Slaven Bilic's predecessor returns with his new club later this month.
It's time to pause for thought!
By wide agreement at the time Slav was in for a very difficult time at West Ham United when he finally got the gig last summer.
And Darren  summed up his position perfectly when saying:
West Ham courted the likes of Rafa Benitez, Jurgen Klopp, Unai Emery and Marcelo Bielsa ahead of him for a reason: their records in club management are all superior to his,
he'd been sacked in Russia,
parted company with Besiktas, and
fan polls had him way behind some of his rival candidates for the job, whose CVs stood up far better to scrutiny.
But showing his insider knowledge of things West Ham he added:
West Ham plan to push the boat out this summer with five or six new players arriving but said despite all that Bilic "has it all to prove at a club where failure, in their final season at Upton Park ahead of their move into London's Olympic Stadium, is not an option."
It was a much fairer assessment of the situation than those pundits who claimed that parting with Sam Allardyce was a huge gamble and that we'd all live to regret it.
It was a point of view that suggested West Ham would remain a survival club forever under a boss who knew how to avoid relegation which, whatever we may or may not think of him, is hardly the highest ambition in the world.
Truth is of course that many – even those who wanted change which included the board – could not forecast with any certainty exactly where Bilic would lead us.
What happened first and foremost – is that he made Dimi Payet his number one target (he understood), gave the nod to Manu Lanzini and a late thumbs up to Michail Antonio on deadline day.
He then set about fostering a relationship with his players similar to that he had at Croatia – which saw them lose just eight games in six years under him.
He has created a bond with the fans which seems unbelievable in the short time he's been around and the board – who for all their assurances to the contrary – have clearly been surprised by a man who certainly didn't have the total backing of them all.
The Slaven Bilic story of the last six months has been one of the most extraordinary I've witnessed in football and I hope and trust that come June the Irons board sits down and gives him the best contract ever offered to an Upton Park boss.
Oh, and let's hear no talk of one season wonders eh?