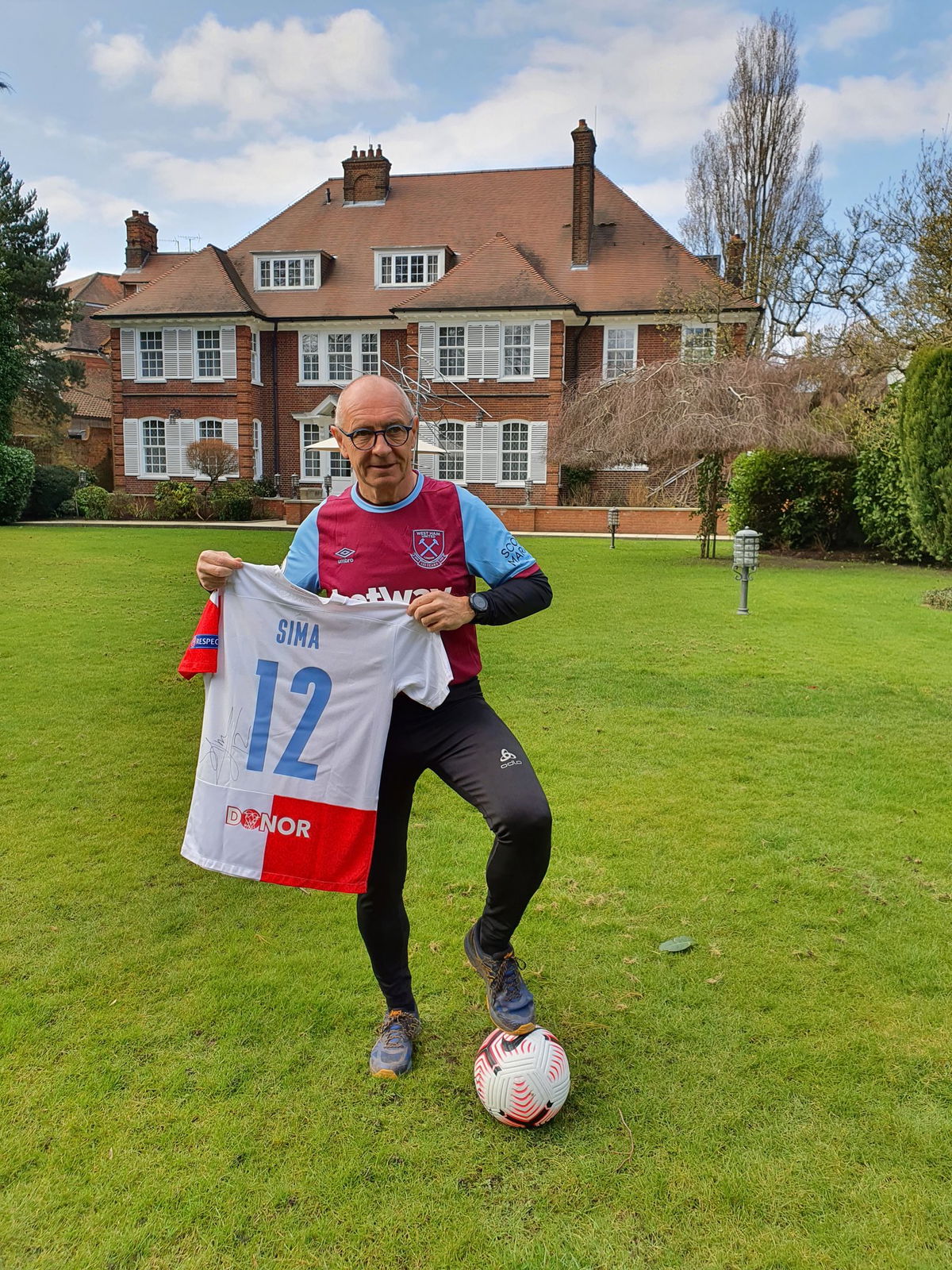 The Czech Ambassador to the Court of St.James's, Libor Sečka, has raised the possibility of a charity game between West Ham United and Slavia Prague to raise funds for Isla Caron.
Secka speaking on social media said today "Without addressing the Boards of both clubs is not possible to organise a Charity match for Isla Caton between Slavia Prague and West Ham United. Do you support my effort to go ahead with the initiative?
His Twitter poll has had over 2,500 responses with 97.8% saying Yes.
Yesterday the Ambassador met Nicola Caton, mother of Isla Caton after a recent auction supported by the Czech Embassy, Slavia Prague and West Ham raised £5,250 for the family. She was also warmly greeted on a video call by Slavia president Jaroslav Tvrdík.
Czech mates Tomas Soucek and Vladimir Coufal both joined from Slavia Prague and earlier this week were named the Czech player of the year and runner up.
Slavia Prague striker Abdallah Sima and keeper Ondrej Kolar have both been linked with potential summer moves to West Ham to join their former team mates at the London Stadium.
Without addressing the Boards of both clubs is not possible to organise Charity match for Isla Caton between Slavia Prague and WHU. Do you support my effort to go ahead with the initiative ? @islasfight

— Libor Sečka 🇨🇿 (@LiborSecka) March 26, 2021