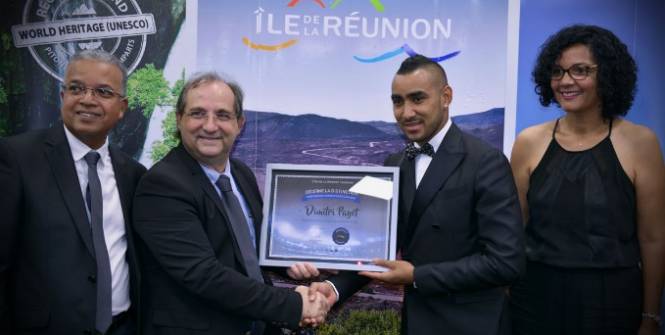 Dimitri Payet – having been made an ambassador for his home island of Reunion – received a fabulous welcome back when returning to his birthpace.
Dimi is due back in training on Monday but during his break following Euro 2016 he went home to adoring crowds in the Indian Ocean territory.
Payet has recently been appointed as an official ambassador for La Reunion by a French telecoms operator, featuring in advertising campaigns and making personal appearances.
He was met by 500 supporters who welcomed him with songs and dances on his arrival at  Roland Garros Airport on the island's northern coast .
The official Hammers site declares that after signing autographs and posing for photographs with fans, Payet thanked his fellow islanders for their support in the native Reunion Creole language.
And he said:"When I arrived in La Reunion a few days ago, I was welcomed by a large group of fans who were playing a song that honours me. It was a fantastic welcome home from them and I think there were more or less 500 people at the airport when I landed."
"I have just become an ambassador for the island of La Reunion – a role that consists of representing La Reunion and presenting the beauty of this magnificent island. During the Euros we were able to put La Reunion on the map and a lot more people are now aware of the island.
"Where possible with my planning, I will be going to certain events to speak about the island and promoting the island in England."