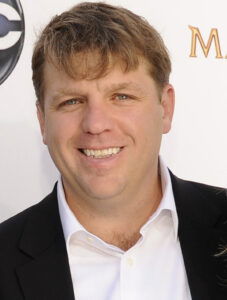 American billionaire Todd Boehly told Bloomberg back in September what he finds so appealing about the Premier League and discusses the chances of his buying one of its football clubs. He told how football is the biggest sport in the world and says the passion that the fans have for the sport and the teams is unparalleled. He goes on to say that the Premier League has no competition in the American Saturday morning TV sports schedule.
The businessman is no stranger to London as he studied at the London School of Economics. Chelsea and Spurs were both linked with potential takeovers by the American last summer with a $3billion bid for Chelsea turned down by their Russian owner.
Boehly is the chairman, chief executive officer and controlling member of Eldridge Industries, which is a private investment firm and the former president of Guggenheim Partners. He owns 20% of the LA Dodgers and part-owner of the LA sparks and is said to have a net worth of £4.72 billion. Boehly spent his early career at Credit Suisse First Boston which is where West Ham 10% shareholder Tripp Smith also worked prior to founding GSO Capital Partners.
While there is no suggestion that Boehly will target West Ham or join up with his former work colleague at the moment it might provide an interesting investment opportunity at the right price in the future.
With West Ham in such a precarious league position, it is most likely the wrong time to attract new investors or court a takeover bid but next season could be another matter no matter which division the Hammers find themselves in.