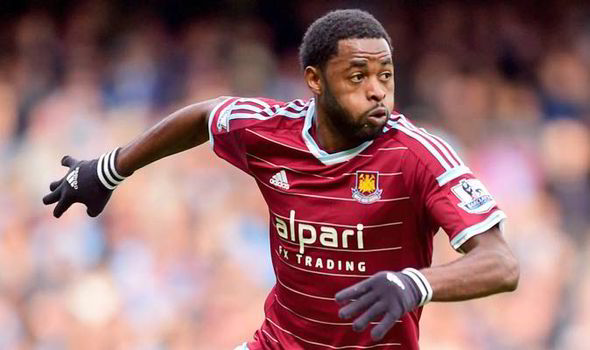 I hope Alex Song feels very angry as he heads for Stamford Bridge!
He  should do because whilst every Iron received an early Christmas present when he was left out of the Cameroon squad for the African Nations Cup, the truth is he really should be there.
If Cameroon can afford to leave out one of the highest quality midfielders in world football then it might be a good idea to dig into some of the hard earned and stick a few quid on them to win the tournament!
Were it not for a bit of recent history his omission would be entirely un-explainable for he has shown all season that he is one of the classiest acts in the game.
But he became a World Cup 'bad boy ' when he was sent off and hit with a three match suspension following the elbowing Croatia's Mario Mandzukic in the 4-0 World Cup defeat.
The 28-year-old missed the final Group A match in Brazil, a 4-1 loss to the hosts, and then Cameroon's opening two Nations Cup qualifiers.
He was then excluded  from the 25 man squad which met Sierra Leone on October 10 and 15. It seems there may be a grudge or ten being carried.
Song had made it clear earlier in the season that he was available for the tournament but that has been ignored and in his position, most of us might feel very upset and angry indeed.
From a personal point of view it's hard not to feel sympathy with the lad whilst feeling very relieved that he'll be around to serve the Hammers cause.
And if he is feeling upset and aggrieved at the treatment he's received that's great news for the Irons for there's no better place to prove several points on his own behalf that Stamford Bridge against the leaders on Boxing Day.
Go get Mourinho's mob Songy!