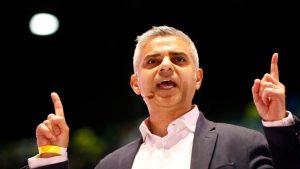 Dear Sadiq Kahn
As the Mayor of London, you are the only person who can sort out the problems surrounding the London Stadium.
Through London Legacy Development Corporation majority ownership of the stadium, you are ultimately the leader responsible for the former Olympic Stadium.
We appreciate you inherited this mess and politicians before you made decisions for which you must now carry the can but this should not be about political point scoring and more about having a lasting legacy for East London while reducing the burden on the taxpayer.
You promised an investigation into the Stadium last November which has yet to be published,  twelve months on but it appears West Ham have not been contacted at any time to assist with the investigation despite making themselves available.
The problem is simple to most without a report; annual athletics in the stadium is now a vanity project and the cost of moving seats is not financially viable.
Thus in our opinion the Anniversary games should be moved to Birmingham. Without athletics, the stadium would make a profit within the current agreement without a naming rights partner. Football pays its own way!
In the meantime, the London Stadium decision process appears to be in paralysis awaiting the outcome of the infamous Moore Stephens report.
West Ham's request to increase capacity 60,000 and ambition to reach 66,000 appears to have fallen on deaf ears missing out on extra catering revenue which could be worth as much £900,000 per year.
The club's request to fund the London Stadium pitch surround to change the colour and save the taxpayer £200,000 in the process was also rejected by the stadium owners.
While we accept you do not personally run E20 Stadium LLP, as the ultimate budget holder of majority shareholder LLDC only you can make the necessary moves to break the current deadlock.
Yours Faithfully Claret and Hugh
(on behalf of West Ham United Supporters)