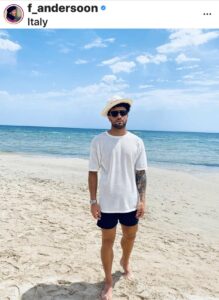 Felipe Anderson has dismissed rumours linking him to an engineered return to Lazio.
The Hammer who posted a photo of himself on social media in Rome earlier this week told La Lazio Siamo Noi   translated by SportsWitness:
"I am staying in Sardinia for another five days, I miss Rome, before coming here I was a few days in the capital with my friends since I had been missing for two years.
"Lazio is always in my heart; I cheer for my teammates. They were five wonderful years.
"Future? I don't know, my head is at West Ham but let's see what happens.
"A message to the Lazio fans? Thank you for your support. I send you a hug."
Felipe's brother Julian also denied a report suggesting he was in Rome engineering a move back to Lazio saying it was 'not true'
Fellow Hammer Ablian Ajeti is also on holiday in Sardina at the moment with Angelo Ogbonna in Italy in Lecce with Manuel Lanzini in Positano, Italy. The players need to report back for training on Monday 17th August after three weeks holiday.