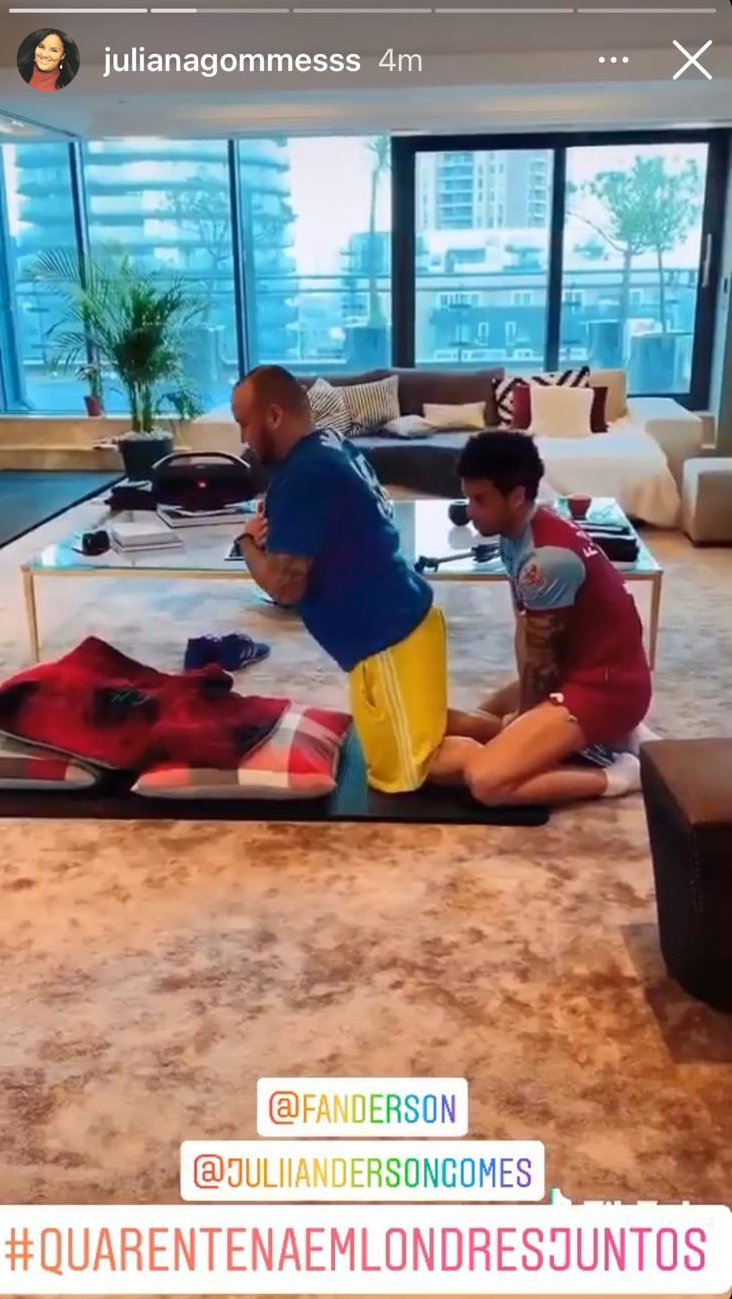 Hammer Felipe Anderson is NOT back in London Claret and Hugh have learnt this afternoon.
A photo published on social media yesterday by his sister Juliana showed her two brothers Felipe and Julian working out in a London apartment.
Felipe was pictured in a West Ham shirt as he holds his brother's Julian legs as he does sit-ups.
A hashtag roughly translated with the photo said "Quartine us in London together" 
A club insider has since confirmed to Claret and Hugh the photo was old the player is fact still in Portugal with Porto and he remains on loan to Premeria League.
Felipe's sister also posted an update on social media confirming the photo was old from when there were still in London together.
Anderson has played just two games for Porto this year and just five in total, his last game came at the beginning of last month against Belenenses where he lasted just 57 minutes before being substituted.
Porto FC play Gil Vicente tomorrow and could yet in contention for some game time.