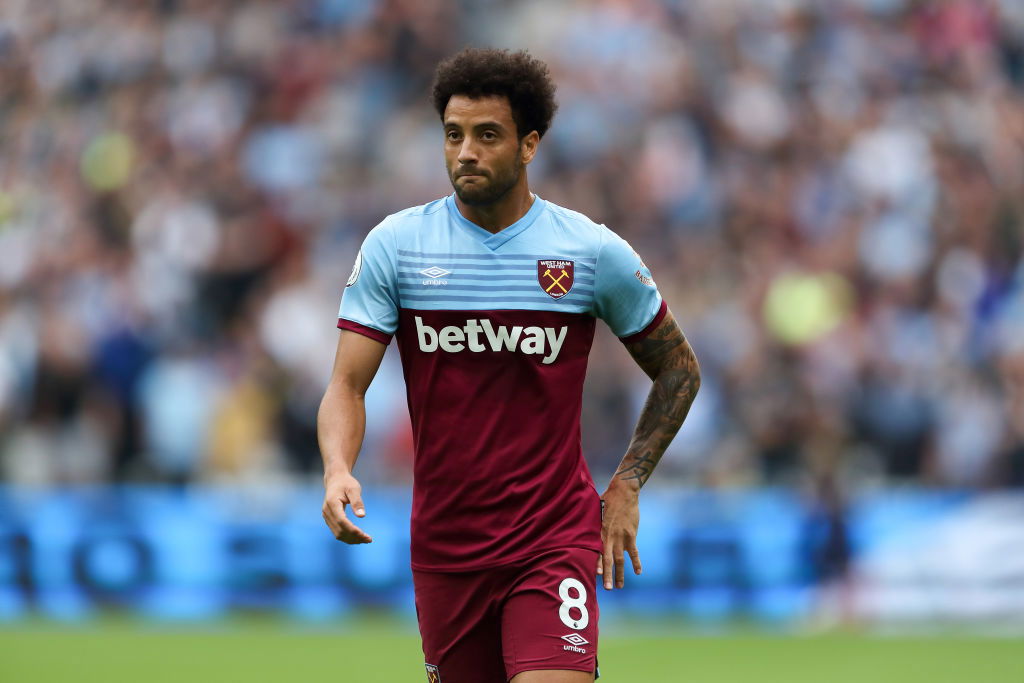 Felipe Anderson is more used to unlocking defences with his Brazilian skills than sitting in a lock down.
The deep thinking winger is coping with life in London thousands of miles from his family as the effects of a horrible disease  continues to plague humanity.
His fitness programme during quarantine has meant eating healthily and going out just once a day to exercise in his local park.
And as a result of having so much spare time on his hands he has been studying the Bible, reading and even learning to paint and play the violin.
And of course he remains deeply aware of how the coronavirus is affecting those around him.
He told the West Ham official website  ""It's a very sad situation, people dying, people suffering, sad families, families that are losing their jobs
"I think that everybody is at home thinking of those people. I've been thinking a lot of what we could do for them so we can help them some way, everyone doing a little bit, everyone doing their part, to help whoever needs it the most right now.
"I think it will make people and the world in general to be more united and help more, and I think we will win the battle against coronavirus, together."
He  has worked to maintain his fitness in isolation, following a programme of exercises and a diet provided to him by the Club's coaching and nutritional staff.
He  has shared videos of his work on Instagram, with his dog, a German Shepherd named Bella, giving him a helping hand!
He said: "I received, alongside with all the other players, specific programmes to keep our shape every day. We are in touch with them to train at home, we are training hard even if it's not with our teammates, but it doesn't matter, we need to stay fit and active, with our fitness as close to the top [as possible].
"We have a schedule for the week. We stay in touch in video to do some quick strengthening exercises and we are using technology to stay connected and keep ourselves fit, work hard and think of the future.
"I live with my brother Julian and my puppy, and we have divided the things we have to do at home, we also train together, and he helps me with food as well.
"We are living hard times, we have to stay home instead of being at football, with friends or at church but we have to see the good in it and be united. I train the muscular part at home and go out running in the park to keep myself fit."
Prior to the outbreak, he was continuing to take lessons to improve his  English, while his Catholic Christian faith meant he was a regular churchgoer.
In isolation, he has continued to keep himself busy.
"I've tried to learn many things, such as painting, playing the violin, I've studied a lot, read books – the things that I always wanted to do but, because I was training or too tired or away from home or busy thinking about the game, I usually set aside.
"But now I remembered all those things, and I alternate them, so I keep myself busy, so this time has been quite productive.
"I'm studying the Bible as well, which is something very important to me, so I'm calm and enjoying this time off as much as I can."
Felipe Anderson believes keeping his mind and body active are key to maintaining mental and physical well being and a positive outlook for the future.
"I recommend, before everything, to keep your spirits high, to think positive, to move as much as possible inside your home," he said.
"If you can go for a run to a park even better. To be active helps a lot for the body and mind, to pray and ask God to help us and protect us in this battle.
"I watch films, but I only watch three a week because I don't like too much to spend time in front of TV, so I recommend watching some films and series but then setting them aside and doing more active stuff.
"I know everybody have things that they always wanted to do but didn't have time, so I believe now it's the time to do them. That's my recommendation."