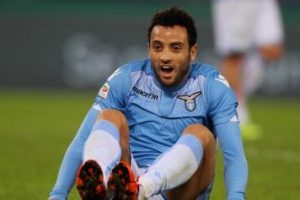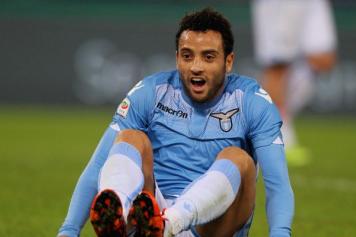 West Ham could finish up paying as much as €52 (£46m) million for Felipe  Anderson if Lazio have their way!
Manuel Pellegrini's No 1 pick and a player clearly on whom he wants to base a Hammers revolution will come at nearly double the fee which saw Mark Arnautovic arrive at the club last season for a club record £25 million.
With agents' fees, the Hammers are staring at a bill of €52 million for the 25-year-old as Lazio continue to drive the hardest of bargains for their star man.
But the Hammers are determined to land the one player whom Pelle has made his dream signing.
We have had it confirmed that both the work permit for Anderson and his wages have now been agreed but there remain a couple of sticking points with the club.
Lazio wants

a guaranteed fee of €47m (£41.5m) whilst the Hammers have offered €41m (£36.2m) plus €6m (£5.3m) on games played – a situation which is causing some late but intense haggling.
The Serie A outfit wants the €
6m (£5.3m) paid if and when he leaves the Hammers thus ensuring the games clause is in fact devalued and they get the €6 million GUARANTEED.
Add in agents fees and the Hammers are into a financial area they have never inhabited previously at over £46 million.