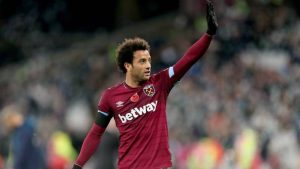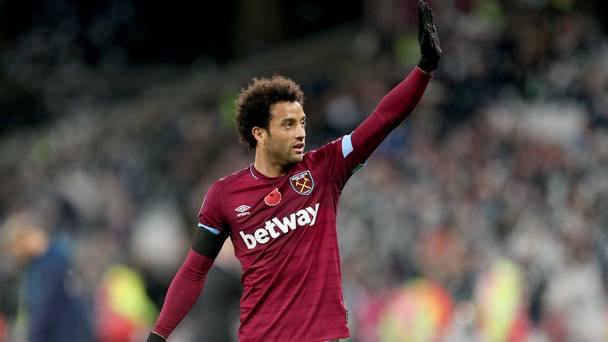 Felipe Anderson was back on the training pitch today and is 90 per cent certain to be involved at Stamford Bridge  Chelsea against Chelsea this weekend..
The Brazilian took a knock in training last week which ruled him out of the match against the now best forgotten horrible defeat by Everton.
It was the first match the midfielder has missed this season and threw team planning into a small turmoil as a result but according to a CandH source is looking ok in training and will be ready for the derby unless there is a setback.
We were told on the telephone by a senior source at the club: "It was a relatively minor problem and all is looking okay as we talk – he should be back."
Manuel Pellegrini also has to decide whether to bring Fabian Balbuena back into the side and whether Chicharito will play rather than the off colour Marko Arnautovic.