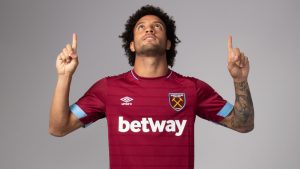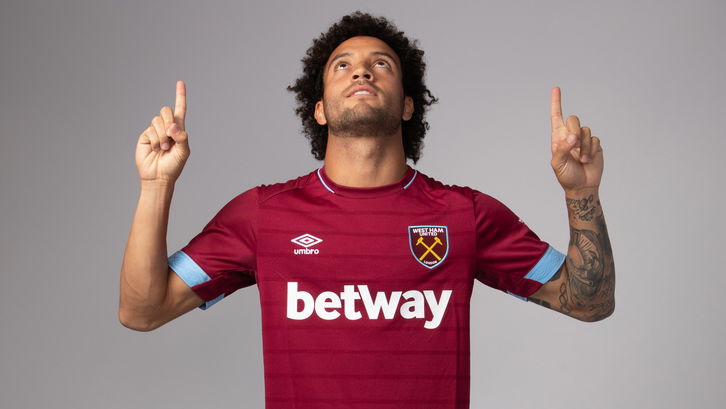 Felipe Anderson believes the Irons are well and truly on their way after three games unbeaten and predicts "we can go far."
He grabbed his first goal in claret and blue and afterwards spoke about that and the team in general.He is clearly a happy man with much hop for where we go from here.
"That was a match that we all wanted to win," he told West Ham TV.
"We are happy because we got a victory in a very difficult game, against a great rival. I am very happy also with my goal and that allows us to work harder and do better for the future.
"I'm always happy when I score, but when it comes to such a goal, the joy is greater.
"I didn't have time to think, because I was making the move to enter the box when I saw the Pablo's cross and I had to react immediately. The last touch is always instinctive, although sometimes results in a more difficult move. Luckily, in this case I could finish it."
"We have many new players, with different characteristics. We needed to know each other better. Now, with time, it is already happening and I think we will improve even more, with more work I think we can grow a lot as a team. We are on the right path.
"Every game we are playing we are growing, and I think we are going to go very far. But I do not want to think too much about the future, now the idea is to improve each game and continue on the right track.
"We had confidence because in the game against Chelsea we had already faced a team that had not lost. And we responded well again, we always have to think about winning at home, no matter what team we face."
The club-record signing was replaced with just a few minutes to go, with Grady Diangana being handed a Premier League debut off the bench, and received a rapturous reception as he left the pitch – a reception he hugely appreciated.
"The fans were incredible. Regardless of the result, the fans always support us and today when I left the pitch they gave me a standing ovation. It was spectacular."