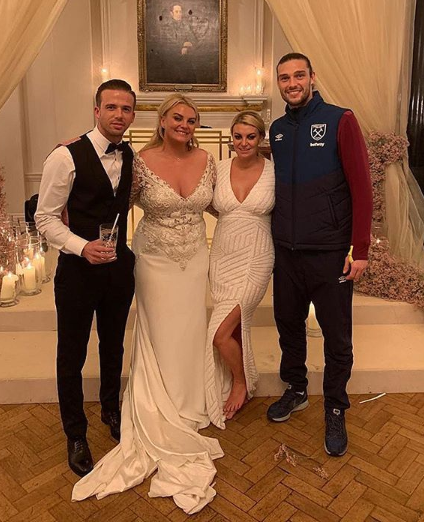 Hammer Andy Carroll was happy to be pictured in wedding photographs in his West Ham tracksuit.
He was attending his fiance Billi Mucklow sister's wedding last Thursday, the same day West Ham played Southampton away.
The striker just made it to the wedding with just half an hour to go after beating Southampton 2-1 away.
Sharing a  photo with the happy couple, former Billi Mucklow said: "So Happy AC Made The Last Half Hour Of The Wedding All The Way In A Taxi From Southampton. Just For This Photo."
Andy Caroll and Billi Mucklow have yet to set their own date to be married despite being engaged since 2014. They have two children together called Arlo and Wolf.