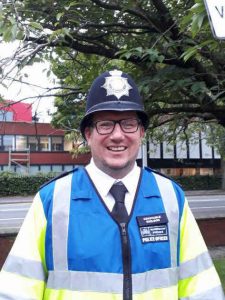 Another West Ham has been banned by the courts for throwing a bottle during the West Ham v West Brom FA Cup game at the London Stadium on 25th January.  Dedicated West Ham Met Police Officer Andy Sheldon revealed, "A west ham fan who was arrested at the West Brom FA Cup game for throwing a bottle pleaded guilty at Thames magistrates court today, He received a fine and a 3-year football banning order."
Now convicted the West Ham supporter will automatically receive a life ban from West Ham for all home and away matches which is the normal process for all of those found guilty of criminal acts.
Sheldon also revealed that a supporter that ran onto the pitch towards the end of the same game is due in court later this week.
Home Office figures reveal there were 25 arrests of West Ham fans last season 2018/2019. That's down from the five-year high in the 2016/17 season, which saw 65 arrests with 46 arrests in the 2017/2018 season.