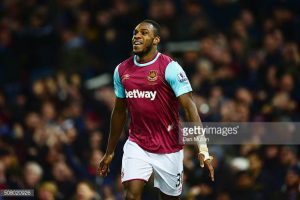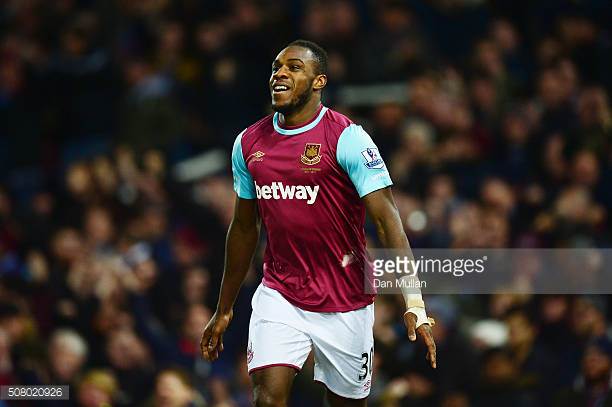 Michail Antontio was absolutely over the moon for David Martin after 'son of Alvin' helped inspire the Hammers to an outstanding victory over Chelsea.
And he has revealed how the 33 year old third choice keeper had become one of the most popular figures in the dressing room since his arrival as third choice keeper.
At the same time Chelsea boss and former Iron Frank Lampard  – who knows Alvin well was unstinting in his praise for the stopper who helped inspire the Irons to a win which could see them at last get back on track in the Premier League.
Despite having a generally quiet game his readiness to come from his line catch crosses and communicate with his defence was key to the Hammers showing much more confidence right through the team.
And the squad's appreciation of his efforts were so apparent at the end as he was surrounded by every member of the squad as he left the action i tears.
Antonio told reporters: Aw David, mate. What a debut. I'm so happy for him because he is West Ham through and through with his dad being a massive legend at the club and him getting his opportunity.
Football's crazy. Last year, at new year, I don't think he was even playing at Millwall and now he is playing at Chelsea so I'm buzzing for him and hopefully he can keep do it.
He's a great lad. As soon as he's come in he's nice, he's always up for everything, he's unbelievable at Teqball, one of the best at the club.
But he's down to earth, he enjoys every minute of it and he's a massive football fan so he's a great guy to have in the dressing room.
The boys love him. And you could see everyone has gone to congratulate him because it's been a great performance."
Chelsea boss Lampard added: I know Alvin well and his son played a really good game today. To come in like that, there was a lot of pressure on him of course and there's been a lot spoken about it.
He played a very good game and it was great. I was personally very happy for him. For him to feel the support of the fans that they gave him… rightly so. It was a good thing for him.
 I'm sure Alvin is very proud. As he should be. The boy has worked hard in his career obviously and got an opportunity to play for West Ham.
To come to Chelsea and do as well as he did – we just have to give credit for that.