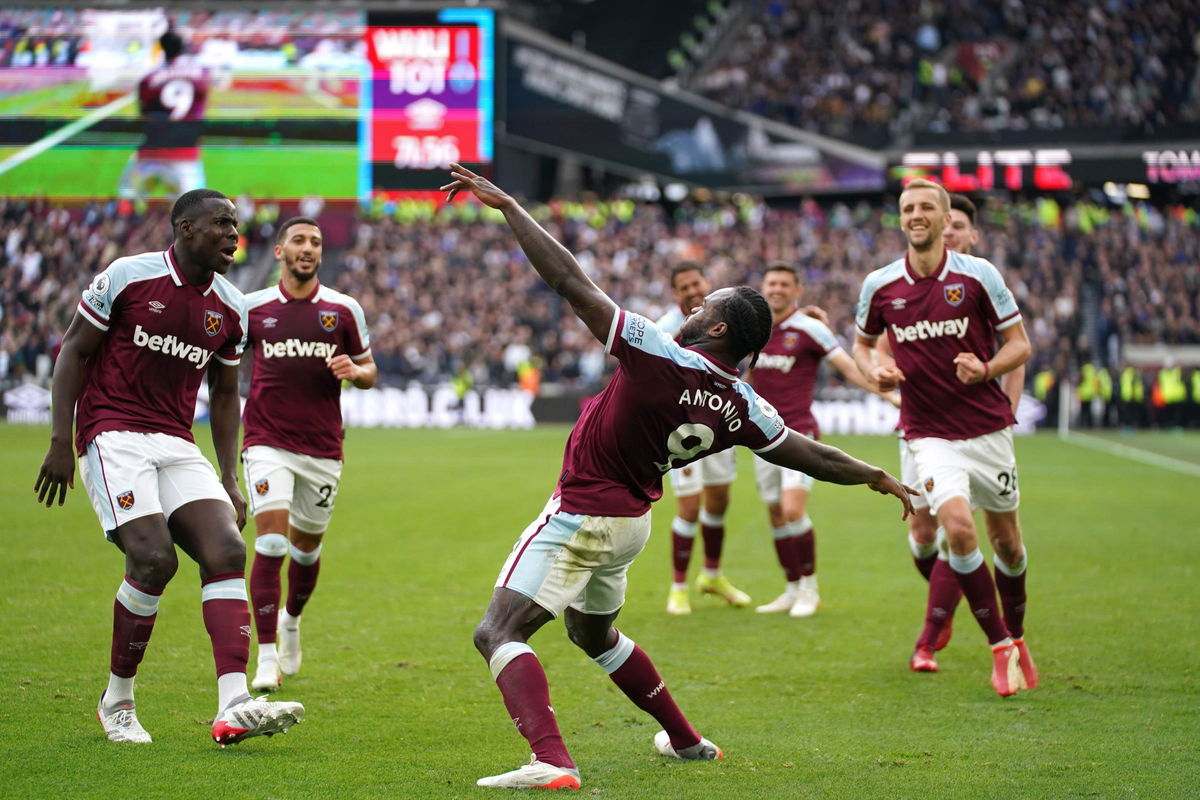 Hammer Michail Antonio has credited Christian Romero as helping West Ham to win Sunday's London derby against Spurs.
Antonio believes that the scuffle between Pablo Fornals and Romero sparked the West Ham game into life.
In the second half, the Spaniard got into a bit of an altercation with Romero and that suddenly lifted the London Stadium and also the Irons who scored the winning goal not long after the incident.
When asked by Laura Woods on Sky Sports about the incident, he said: "It was a bit of a stale game.
"There wasn't really much going on; we had a couple of opportunities, they had a couple of opportunities, but there was no real excitement in the game.
"It wasn't until that happened it sparked, the fans started lifting, everyone was going and then not long after the goal came."
Romero was booked for his foul on Fornals but he is alleged to have said something in Spanish which sparked a reaction from the Hammers.
In the first half, after Antonio brushed Romero off the ball, Carney claims the Irons star mocked the Tottenham man.
"Michail Antonio says 'get on the weights' to Cristian Romero," said Carney on BBC Radio 5 Live, as quoted on the BBC Sport website on Sunday.
It was Antonio's sixth Premier League goal of the season, and put the Hammers into the top four.