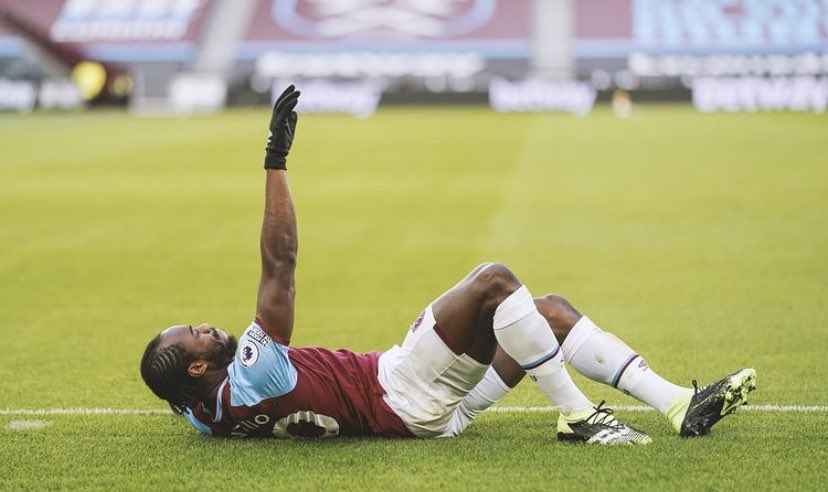 Michail Antonio's bizarre goal celebration came about after the player lost a bet with captain Declan Rice while playing an online video game.
Rice and Antonio were playing Call of Duty with the winner deciding on a forfeit for the losing Hammer.
After beating Antonio on the video game 22-year-old Rice told Mikey to go over to the corner flag when he scores his next goal and get on his back and do a backstroke swimming exercise using the heels of feet to push himself along the ground
Antonio accepted the challenge telling Rice 'I like that, I'll do that, I am a man of my word'.
That was Michail Antonio's first goal since October and proved to be the difference as the Hammers take all three points against the Clarets.
Watch the video below:
👀 That celebration looked familiar, @WestHam!

😂 Great work, @_DeclanRice & @MichailAntonio!

🎮 @PlayCODMobile #BackYourself pic.twitter.com/3TfSJwmJyv

— SPORF (@Sporf) January 16, 2021