The BBC are running with at story which suggests that West Ham forward Michail Antonio has not ruled out leaving the club during the January transfer window.
His comments have been taken from the much quoted Footballer's Football Podcast, where he declared: "Honestly, I've not ruled anything out. That's all I can say. Nothing has been ruled out. There are talks, so whatever happens, happens."
Quite what that means is anyone's guess but it does seem to indicate there have either been talks held with West Ham, or alternatively with an agent or club chasing him. Antonio has been linked with Julen Lopetegui's Wolverhampton Wanderers, as well as a move to London rivals Chelsea. The BBC article also goes on to suggest that The Hammers are open to selling Antonio, but personally I find this incredibly difficult to believe.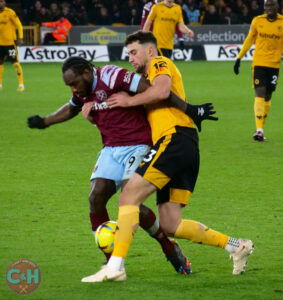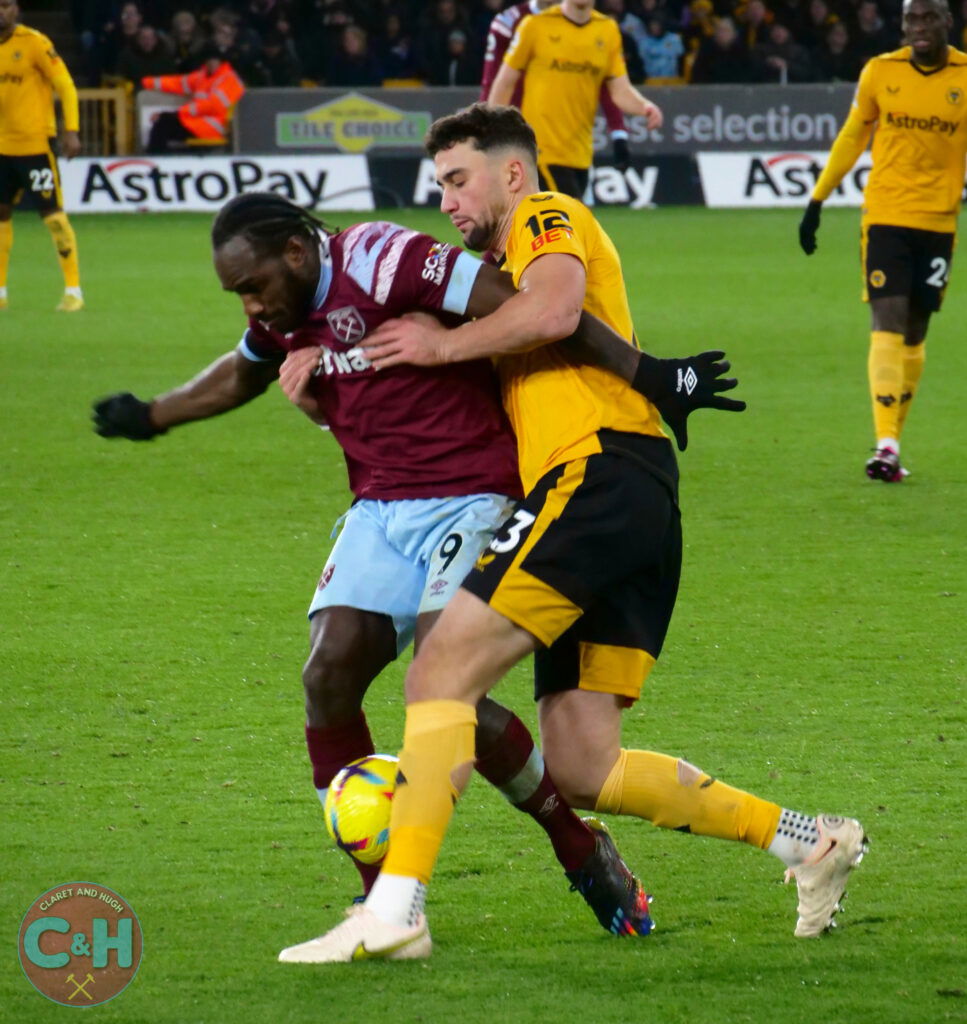 West Ham are in the midst of an injury crisis. New signing Danny Ings picked up a knock following his debut against Everton, and summer signing Gianluca Scamacca is also unavailable with no concrete return date. Back-up forward and auxiliary attacker Maxwell Cornet is more elusive than The Scarlet Pimpernel, so it's inconceivable that the West Ham board would sanction the sale of our only fit forward at this time.
I don't doubt Antonio's words spoken on the podcast but this does seem an unlikely transfer given the Hammers perilous situation. Antonio announced on the podcast.
"I've been here for eight-and-a-half years now, become top goal-scorer for the club and I've loved every moment of it," said Antonio.
"Every single moment is somewhere close to my heart and I'll always be looking out for it. I love the fans, I've loved my time at West Ham.
"It's just one of those things. I'm not saying goodbye, I'm saying basically, if it happens, it happens and if it doesn't, it doesn't.
"I won't be upset about staying and I'll definitely be upset if I leave because obviously I've enjoyed my time here, but football is football.
"Players move, players stay and eight-and-a-half years at one club, I would never have thought of it because before I came to West Ham the most I stayed at a club was two years.
"I've still got a year-and-a-half here. I can't say I'm going because I've still got a year-and-a-half left at the club."