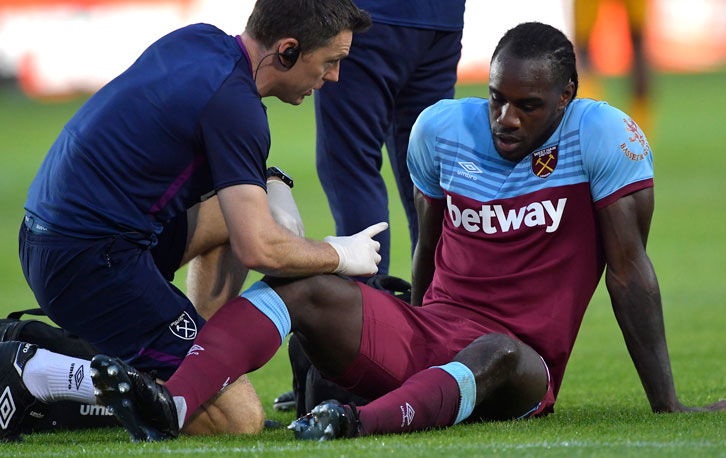 Michail Antonio has confirmed he is resuming training with the first team squad.
Speaking on his Gaming Twitch channel on Thursday evening Antonio announced he is now fit again and will be training with the first-team today (Fri).
Antonio was playing Call of Duty Black Ops Cold War with West Ham fan Spencer Owen as part of a Celebrity community series of events.
The news appears to suggest that the 'top man' is unlikely to feature on Sunday against Sheffield United and may bring a blot on his copybook from manager David Moyes.
All week the word has been that he is back with the squad and being regularly checked by the docs but now Mikey has let the cat out of the bag.
That may not please the boss who has successfully put a block on leaks from club sources on injuries and team selections!
David Moyes was coy about Antonio earlier when he gave his press conference at 9.30 am on Friday morning despite the player's words.
He had conformed the players is 'doing training' but said there are a couple of days yet before a decision had to be made.. '
The Hammers' key man picked up a hamstring injury in West Ham's 1-1 draw with Manchester City on 24th October.
At the time estimates suggested would be out between four weeks to six weeks so a return on Sunday 22nd November would be slightly ahead of those targets.