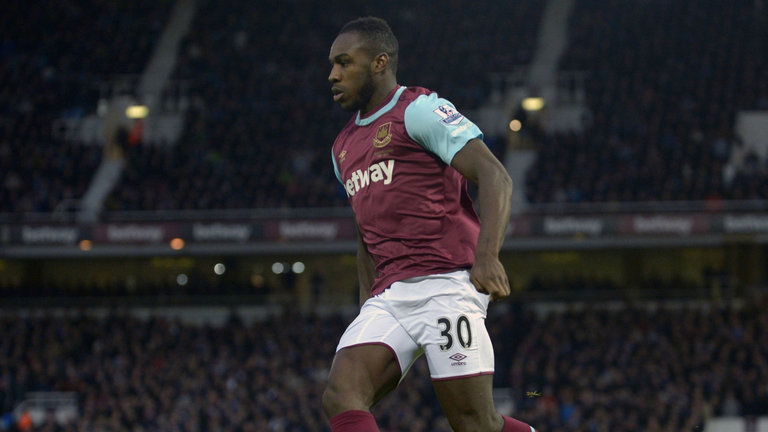 Michail Antonio has admiited he is completely out of words and doesn't know what to say after being selected for England.
But then the brilliant wideman found plenty as he attempted to get close to verbalising his feelings declaring: "I'm overwhelmed. I got slightly emotional when I found out.
"It's just one of those things that I've always dreamt of playing for England as a kid, so now for it to happen after I've worked my way from non-league to where I am now, I am just so happy.
"I don't even know what to say – words can't explain how happy I am!
"I just give my all every time I go on the field, so for me to called-up by England, I don't know what to say! All I can do is go out there on the international stage and show there is a reason why the gaffer has called me up."
He told West Ham TV: "I didn't think that it would happen this quick, but I always said to myself that if I could get into the Premier League and keep playing the way I do, hopefully I could get into the England squad. I turned down an approach from Jamaica in March and for this to happen so quickly, I'm buzzing!
"I just want to keep my feet on the floor. In my first season in the Premier League, even though I had good stats, the England manager would have had to take a risk on me.
"It looks like the gaffer now believes that I've done enough to be in there, so hopefully I can prove him right.
Speaking immediately after the game at Manchester City he said: "It's an amazing feeling and I just want to tell my missus and go home and hug my children and enjoy it with my children.
"I don't even know what happens here. I have been called up, so I'll have to ask the boys what I have to do, because I don't know!"