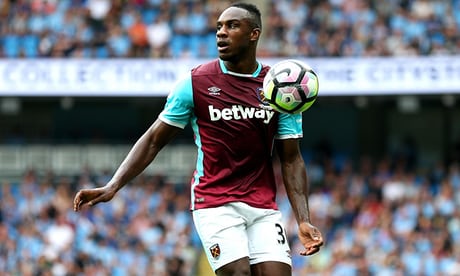 Michail Antonio has told the squad they must look ahead not back after today's defeat at Brghton.
Speaking after the game the second half sub declared: "We need to be professionals, forget this and move onto the next one."
He told the official site: "I think I did all right when I came on, but I didn't feel like I had enough of the ball to make a difference to the final result. Hopefully I can continue to progress."
He believes too that a position wide on one of the flanks is where he could be most dangerous and do damage to opposition defences..
He said: "On the right or the left, I think, and I'd prefer to be on the left, but it's just one of those things where I will come on, do what I can and build up my confidence as I go and move on from there."
He explained that being beaten is " just part and parcel of the game" adding: "We  can't let that affect us. We just need to move on and keep performing professionally.
"Everything at the training ground is on point. We have everything we possibly need so we've got to go out, play our ootball and get results.
"Every game is one we need to win and our next one against Watford is no different. We'll go out there, give our all and hopefully get the three points."