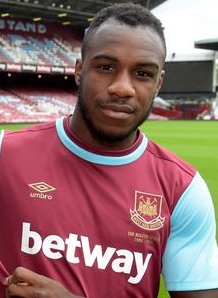 Michael Antonio is sick and took no enjoyment from his goals against Watford.
The ultimate team man made his feelings clear to the official site saying: "I'd rather not score and win the game than score two goals and lose it.
"We came out raring to go and started well, but after we got two-up I think we took our foot off it, and now it's pure frustration.
"We had other opportunities to kill the game, but we didn't manage to do that and defensively we made a couple of mistakes.
"All we can do is say sorry to the fans for that and move on to the next game."
He continued: "I'm hoping to score with my feet now! The service keeps coming and if it goes there I'm going to score goals. It came today and hopefully I can keep scoring, but it is more important for us to win games.
"In the first half an hour we showed the threat we have, but we've got to do that for 90 minutes. We can't afford to make the mistakes we did, because in the Premier League you will get punished.
"We've got to keep going and keep working hard in training."