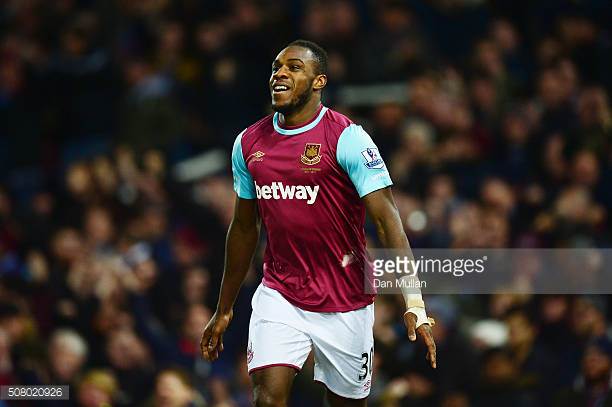 Thank you Michail Antonio.
I was pleased to see the Hammer of the Year announce in a post match interview that his best position was on the left wing because, despite obvious problems down the right, the manager needs to play his  best players in their best positions.
Antonio has made sure the fans understand where he wants to play. It may have just been a clever ploy to ensure he doesn't shoulder all the blame if he produces an off colour display when out of position but regardless of that it needed to be said.
I feel very sorry for the boy because no player has been moved around to the extent he has – right back, right wing, central striker, left wing – we could be forgiven for forgetting that he is a natural left sided midfielder and I'm glad he told us all.
With Marko Arnautovich now going through the middle and returning for the Watford match apparently, and Arthur Masuaku suspended, there seems little reason not to play him there  at the weekend although of course the match fitness thing may get in the way of that happening from the start!
For all that I remain pleased he made the announcement and hope David Moyes saw the subtlety of what he may have been up to.
COYI