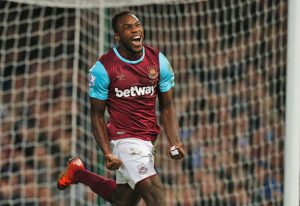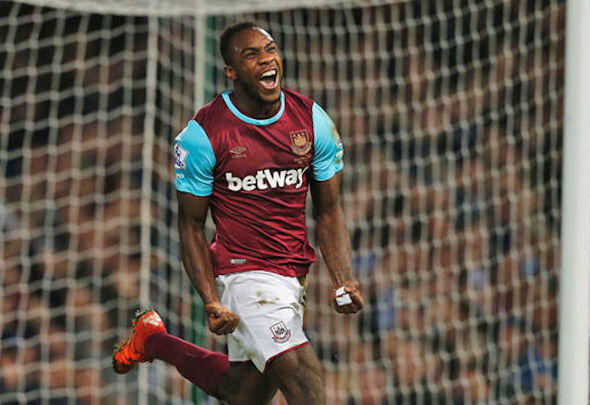 Michail Antonio has today signed a new double your money deal with the Irons!
It is believed he has agreed a new deal which will see him stay with the club until 2021 which sees hims wages rise from £35 to £70k.
And the new Hammer of the Year commented:  "I'm over the moon, I've loved my time here and I'm just happy that we have managed to get things sorted so I can move onto next season and do what I've done this season.
"I'm delighted to have signed a new four-year deal. I'd like to thank the Chairman [David Sullivan] because we had a nice little deal for this to get sorted. He's a lovely man and thanks very much."
And sullivan said: "Michail has been absolutely outstanding since he joined the Club nearly two years ago, and was deservedly voted Hammer of the Year this week.
"We are determined to keep our best players at the Club and Michail is certainly one of them. His best years are still ahead of him and we are looking forward to seeing him spend them in a Claret and Blue shirt.
"We wish Michail well with the rehabilitation off his hamstring injury and look forward to seeing him come back stronger next season!
The news confirm regular reports from CandH that despite negative stories that the player wanted out of the club, there was never any danger of that happening.
And speaking to us a few minutes ago exclusively co chairman David Gold said:  "I saw him at the awards and he was telling me how pleased he was a deal was near.
"I couldn't be more delighted – he is an incredible West Ham signing success story. Not many players step up so successfully from the Championship but Michail has not only done that but been named i England squads.
"After a horrible season in many respects we are seeing a really nice end to the campaign."