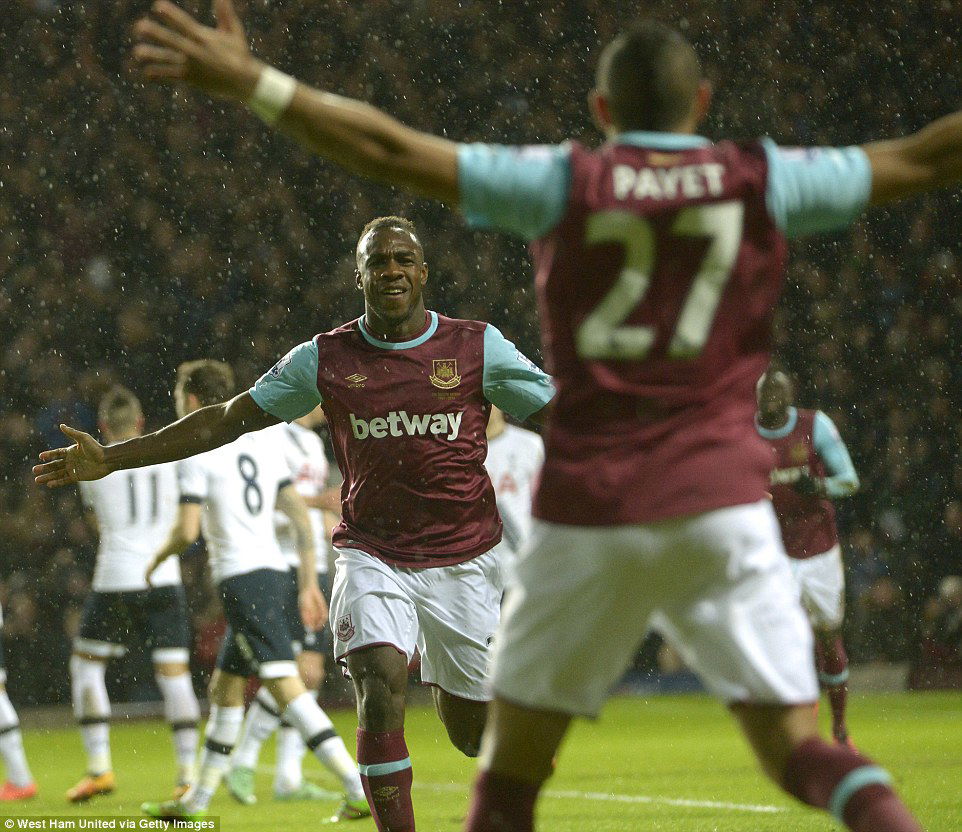 Michail Antonio has a very simple philosophy this FA Cup day:  "If you win the FA Cup, your name is on that plaque for ever. You can say: "I've done that".
'You finish fourth and get in the Champions League and that's great but if you don't get in next year, you're forgotten. That's how I see it. It's better to be remembered isn't it?'"
Speaking to Sportsmail he said: 'I'm a person who thinks it's better to have a place in history rather than just a place for a year.'
It's a belief that reflects his manager who famously held an imaginary FA Cup aloft earlier in the campaign making it clear he wanted it more than the Champions League and reducing a press conference to helpless laughter.
Antonio offer something uniquely different to the Irons side and admits:'I'm different to all the Academy players. They're all trained a certain way. They all kind of play the same way.
'I won't know until a second before I've got the ball what I'm going to do. But if I don't know what I'm going to do, the defender is not going to know what I'm doing either.
'And if I lose the ball once, that's not going to deter me the next time. I'm still going to run at you again. I'm going to run at you until I beat you.
'That's my thought and to score more is the plan. I keep planning ahead and thinking of my next celebration.
'I think that if you look forward and see things happening then they will come true.'