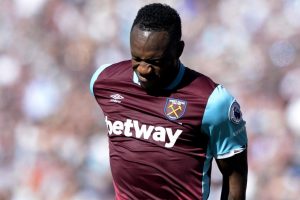 Michail Antonio was not alone in creating the problem for the equaliser at Crystal palace according to the manager Slaven Bilic.
As the dust settles on the 90 minutes which created the latest in a huge controversy surrounding his team the boss has explained his entire thinking on the incident.
He said: "I know there were people, when they were analysing that goal, that blamed Antonio. And of course, Antonio had everything in his hands and he knew, and I spoke to him a few times, and he took the blame for the goal.
"The irony is in the last ten minutes of that game he was keeping the ball in the corner, because they were pressuring us. Antonio was the one – that was why we put him on the pitch – he was the one giving us a breather far from our goal. He was doing that in the last ten minutes.
"In the moment we really needed it he unfortunately took a wrong decision. He took the blame but I said after the game and to the players that it wasn't only Antonio. It was three or four players.
They were, if we want to say it in a nice way, they were too optimistic. They were thinking I am in a position to score a third one but we didn't need a third goal.
"The game was over. What I'm saying is Antonio took a bad decision to cross the ball but he wouldn't cross the ball if we didn't have three or four players in the box. They shouldn't be there. We have to be in our position, if Antonio makes a mistake, to stop them having a chance to attack us."