Michail Antonio's right back misery hit new depths last night after he conceded a penalty which set Chelsea on the way to victory against the Irons.
Manager Slaven Bilic immediately subbed him for Sam Byram and unsurprisingly the player – considered our best winger – walked straight down the tunnel loking angry and in despair.
Here's how the ClaretandHugh Facebook members responded  @ https://www.facebook.com/groups/363174467150521/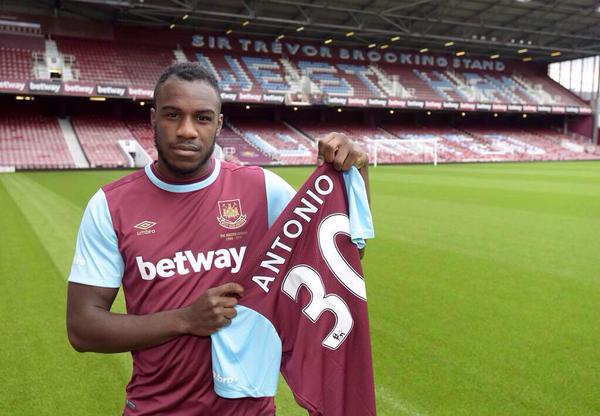 Got to feel for the lad! He looked devastated. Like giving a baby a gun and then wondering why it's shot something! The parent is to blame not the baby! Same with playing Antonio at rb
O I have a horrible feeling we could lose Antonio in January. He looked absolutely distraught when substituted and decided to go straight down the tunnel rather than sitting on the bench. If Billic pulls no punches he [Antonio] could end up like Amalfitano.
O You can't keep playing him there.H e even said he doesn't want to play there. If his mindset is not to want to play there then its a no brainer.
O One positive thing for the player is , no fans blame him for the mistakes as we realise that he is in no way suited for that position . I just hope it doesn't destroy his natural enthusiasm and confidence.
O I can slightly understand with the offensive side what he can give in a wing back role but defending is a art and there's always a time to see it out, him trying to bring the ball out is the midfielder in him! But do feel for him plus Byram has looked good!
O Byram is a right back and a quality right back at that. He needs a few games to get the pace of Prem but he is the answer there
O If people can't see that he most very likely would've have made that mistake while covering from a winger position then they shouldn't really be watching football. He actually did well to win the ball but he tried to run it out instead of getting rid.
O If I was Antonio I would be cheesed off seeing Valencia played in a winger's role instead of him!! Only one game gone but looking at new signings can we honestly say we've improved in quality and our starting eleven??