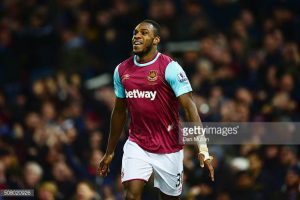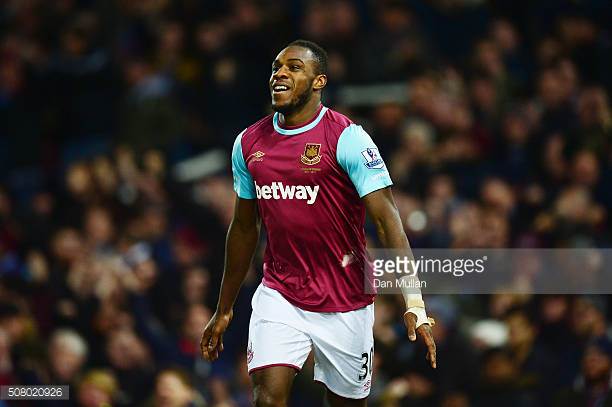 Michail Antonio wants to see 'games behind closed doors' and points deductions as punishments for racism in football.
The Hammers were recently forced to make what should be an unnecessary club statement against racism following an incident when vile abuse was directed at Mo Salah during the Liverpool game.
And there have been other examples elsewhere to the sort of disgusting behaviour which has too often dragged the game back to the unenlightened 60s and 70s  with repeats of banana skins being thrown onto the pitch.
Arsenal's Pierre-Emerick-Aubameyang was the victim of that whilst Raheem Sterling has also been racially abused this season.
That it should be Antonio who has made his feeling clear on the sort of punishments required is no surprise as he has always told it as it is on a wide variety of subjects.
And although culprits are caught and punished he clearly believes that wider punishments which would affect the game at large will help people to stop and consider their actions before giving way to their base feelings. He's right in our view.
The Hammers star said:  "Finding an individual does nothing. That one person, okay, he gets banned for life but to be honest no one has a picture of his face. He can get back into the stadium.
"If you affect their team – these fans love their team – the fans, his friends, are going to turn on him. If you start playing games behind closed doors and deducting points, then the problem is inside themselves. They are going to deal with it themselves."
He made his comments on Sky Sports where the broadcaster had released data claiming 86% of football fans that regularly attended games in the UK have witnessed racial incidents, while that figure rises to 93% for Black, Asian and Minority Ethnic supporters.
Antonio said:  "86 per cent is quite high to be honest – I wouldn't have said 86. I would have said more in the 40s but I put it down to ignorance more than anything else.
"I feel like it is getting worse but I'm not going to blame the English leagues. I would blame the FA and UEFA because I don't feel like they're strict enough when it happens.
"Racism can be stopped in football stadiums but it all depends on what the FA and UEFA want to do about it. If they want to hammer down on it next season, it could take five or 10 years [to eradicate].