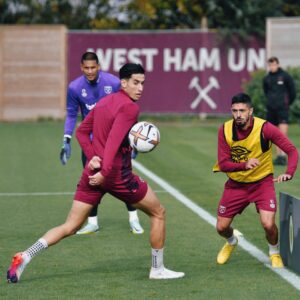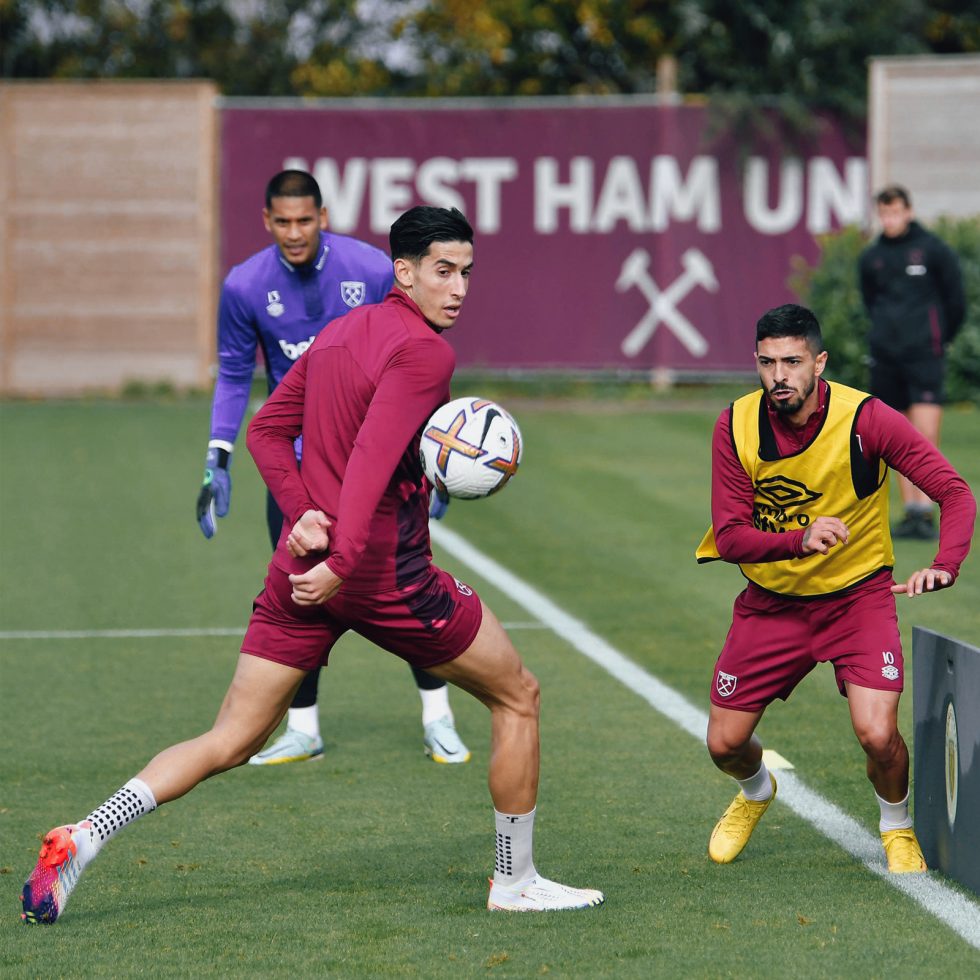 As many Hammers eyes will be on the announcement – and no doubt the game – between Morocco v Portugal as the England v France match and Declan Rice this afternoon (Sat).
Injury and illness reports have been persisting this week on both key Hammers players although it now seems certain Rice will play.
However, although it seems unlikely, fears remain in the Hammers camp that the Moroccans could use our central defender who has been outstanding in early games.
His thigh injury could be aggravated should they do so extending the recovery period from one to three weeks to maybe even six.
Reports emerged yesterday that he had not joined training suggesting that he will not be on the field of play later today.
However, the Hammers insiders we speak with are slightly concerned that the Moroccans may be involved in some shadow boxing and that Nayef could indeed appear.
Thankfully Declan was training and is seemingly recovered from a reported bout of illness.