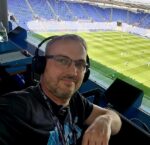 By Gonzo
It's difficult to observe West Ham at the moment without making the comparison of rats deserting a sinking ship.
Craig Dawson had been looking to leave the London Stadium for legitimate 'family reasons', and personally I have no complaints with him putting family ahead of football. If that were an isolated incident then it would be a case of 'nothing to see here'.
However it's not an isolated incident, as can be seen by Michail Antonio & Vladimir Coufal's stated disaffection, Gianluca Scamacca's rumoured desire to leave, and consistent damning comments from Vlasic, Ekwah, Kral & Perkins. The suggested desire of players to leave West Ham has started to become a trend, rather than an exception to the rule.
The most recent rumour is that FC Lorient have made a bid to sign Hammers keeper Alphonse Areola during the negotiations for Terem Moffi. My first instinct upon hearing the story was to believe it. Why would Areola wish to stay at West Ham?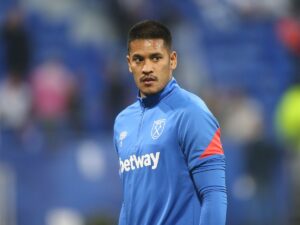 With Hugo Loris in decidedly dodgy form there is a real opportunity to claim the French goalkeeping gloves from the Spurs stopper. It's clear there is no pathway into the first team at West Ham for Areola, despite him performing admirably when given the chance. The former PSG player has been at the club for 18 months and is back-up goalkeeper to 37 year old Lucas Fabianski irrespective of form.
Personally I wouldn't blame Areola for wanting to leave. There appears to be no chance of him playing premier League football for The Irons, regardless of how well he performs in European competition, and I'd suggest the same applies to the talented Flynn Downes. I can't actually think of a believable set of circumstances (barring mass injuries) where they'd be able to break into the team.
We are now witnessing talented youngsters departing on a regular basis, and players on the periphery of the team becoming disenchanted by lack of fair and equal opportunity.
I'd suggest that if it's impossible to break into David Moyes's team when the incumbents are performing poorly, then they'll not break in at all. And the players know it.