Hammers Cup keeper Alphonse Areola knows more about Lyon than most other Hammers and is clearly looking forward to the match against his old rivals on Thursday evening.
Areola has been in fine form on his various appearances this season and is probably facing his toughest match so far since joining the Hammers.
For he's aware that this is a very decent team whom he knows  well from his younger days plus his time at Paris St Germain.
And the one thing he is more insistent on than any else is the role the fans have to play if the Irons are to progress into the second leg hopefully with a healthy lead.
It's going to be a fantastic night and will rival the amazing support we have the boys as they battled their way to a 120 minutes victory over Sevilla in the last round.
A full house and the passion generated by our supporters will hopefully make life very difficult indeed for the Ligue One side.
 Areola told the official West Ham United Matchday Programme: "The fans will be so important once again against Lyon,
"Like the Sevilla game, the most important thing for us as a team was to feel them behind us, pushing us, putting pressure on our opponents and giving us the best support.
"We know they are always here, backing us, and we will need them for this game because it will be difficult. It will be tough at times and we will need to dig in. They will be pushing us when it's hard and helping us to move up the pitch and step our play up a gear. 
"They have been important for us all season. Not just in Europe, but in the Premier League and in every competition we've played in. They are so big for us and we really need them."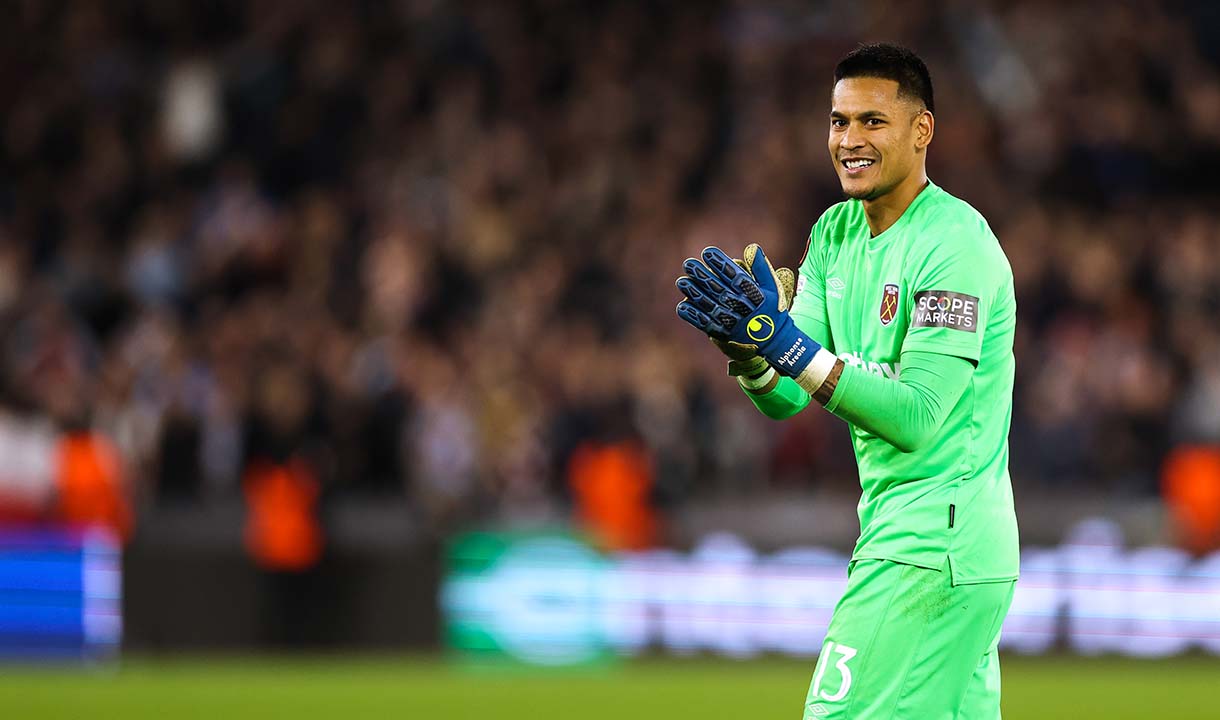 Image courtesy of www.whufc.com
Growing up in France in the 1990s and 2000s, Areola recalls a Ligue 1 that was dominated by Lyon, a side that won seven consecutive league titles between 2002-2009.
Les Gones would also frequently reach the latter stages of the Champions League, going as far as the semi-finals in the 2009/10 campaign.
He continued: "When I was growing up, Lyon were a very competitive team. When I was younger they were always in the Champions League and competing in Europe, playing against the likes of Real Madrid, Barcelona and other big teams.
"Lyon have always been a big club in France and have always got good results and have gone far in major competitions. 
"I can remember that the rivalry between Lyon and PSG was high during my time in Paris. I've played a few games against them and they have always been a tough team to go up against."
While the shot-stopper notes that Lyon have a squad filled with quality, the Hammers need to focus on their own performance if the side is to claim the win on Thursday and across the two legs.
He added: "They have a few players that will be big for them in the quarter-finals. They have Anthony Lopes as goalkeeper and he is a big part of their success. I would also mention Lucas Paquetá, the playmaker, as someone we need to contain.
"But I think we need to focus on looking after ourselves and not worry about the opposition.  Of course, we are watching clips of how they play and how they will attack us, but it's more important that we focus on what we have to do."
"