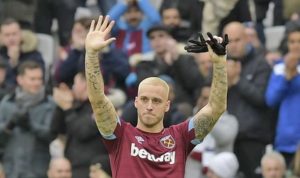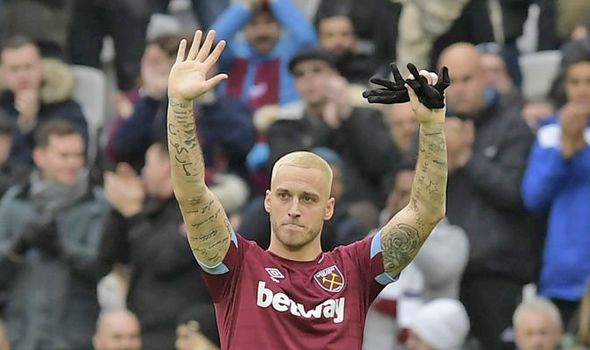 Marko Arnautovic insists he's not arrogant as he insists he can take criticism on the chin. In a new interview with tennis player Jürgen Melzer for Austrian sports website LAOLA1's Instagram channel the former Hammer says:
"I was labelled as a bad boy – but as soon as I became a father a lot has changed. In so many situations you across more calm than before," he said.
"I'm still the old Arnautovic on the pitch but (off it) I'm a guy who is helpful and not at all arrogant – but I'm not a person who opens up to everyone immediately.": "
I have a kind of love-hate relationship with West Ham fans. I was at their favourite player and the fans really loved me – so my departure was a bit more difficult and they called me a snake. But anyone who has followed my career knows I'm immune to something like that."
The 31-year-old has been in quarantine in Dubai waiting for a green light to return to China, where a plan to start the delayed new season possibly in July has been up for fierce debate. He admits that the standard of football can't hold a candle to what he left behind in England – but he has no regrets… and is adamant there are teams in Asia who could give European clubs a run for their money.
"The Premier League is the strongest league in the world but sport isn't the only thing. I want to see China and get to know a different culture in my life," he said.
"(It was tough) at the beginning getting to know players because I needed an interpreter to speak Chinese and they didn't speak English.
"But they welcomed me really well, even if it took some getting used to. The weather and air are much more difficult in China. You have to train your lungs and stamina much more.
"The team improved a lot and our coach really wants to play football. The club has also helped me achieve something new."
He added: "There are already many strong clubs in Asia. Japan, for example, does not have to hide from Europe."
After joining the Hammers from Stoke City for £20m in the summer of 2017 Arnautovic went on to score 22 goals and made 12 assists in 65 games for West Ham. After a number of disagreements engineered by his agent brother he eventually left West Ham for SIPG Shanghai in the summer of 2019 £22.4 million with the Hammers insisting the full fee was paid upfront. So far he has scored 10 goals in 16 games for his new club.