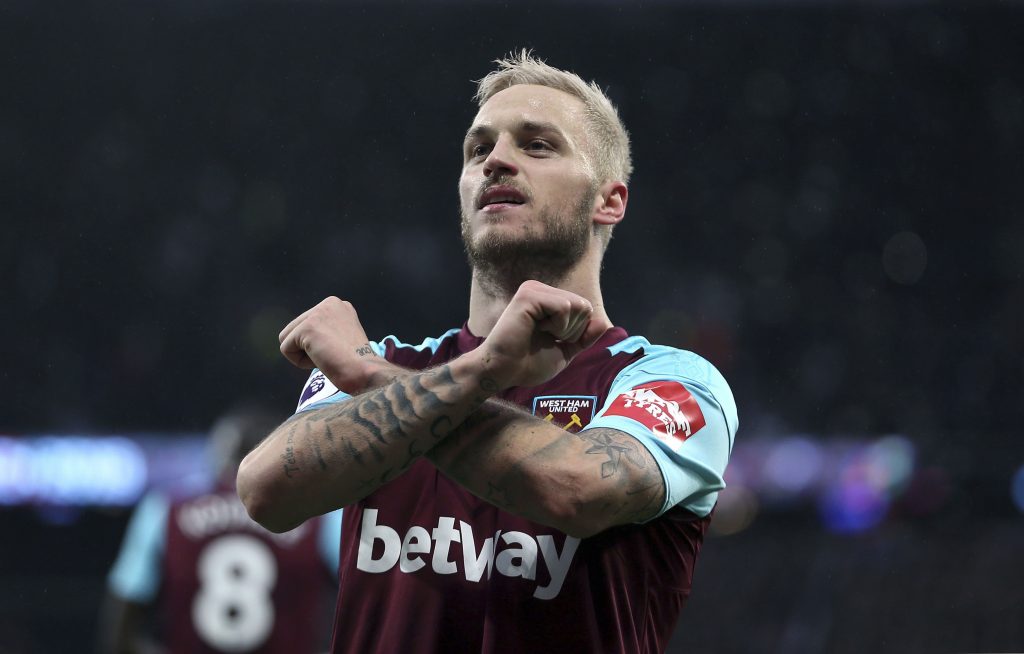 Marko Arnautovic  made a very strong point to those such as myself who weren't overly impressed with the Irons outing against the Tractor Boys yesterday (Sat).
Speaking to the official website he said: "We are trying to work on the basics that the gaffer wants from us.
But it is not always easy because the other teams, especially the Championship teams, are one or two weeks ahead of us and they're really physical because they're coming to the end of pre-season because they start next week."
But he added: "We're trying to work hard and trying to win games. The interest in our club is all over the world now. You can see in pre-season that the fans always come and support us and are always behind us.
"This club is very strong with its fans and they always try to be behind us and this is what we need. "We need to play for them and they need to cheer for us and together we hope we can do some good things this season."
"We have good players. We had a good transfer window and there are a lot of challenges in each position.
"Everybody wants to play and it means the training is high quality. I think the players who have come in have done a good job, but the most important thing is the Premier League and I hope they can show their quality there as well."
Arnie will be looking forward to the four days in his Austrian homeland this week from where the boys will head out to tackle French club Angers and German outfit Mainz in their final two pre-season fixtures.
He said: "It's nice to be there, as it's a beautiful country and a beautiful city where we're going as it's in the mountains.
"We are not there long, just four days, and we have two games and we'll try to get the best out of it and try to enjoy it and then come back and be focused on the game against Liverpool."