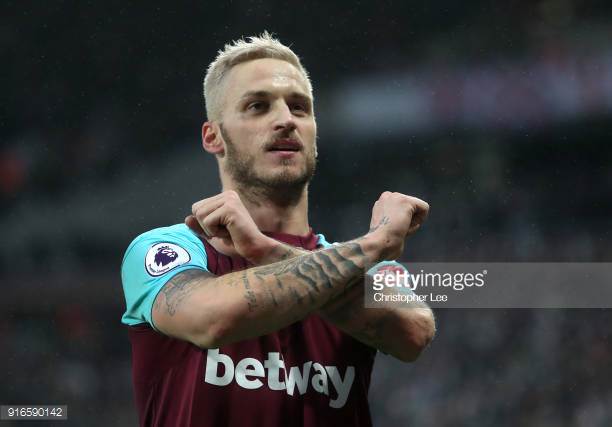 Arnie is set to make a dream come true with Hammers Premier League survival but he has a much bigger one – seeing us develop into a Champions League club!
The striker has been inspirational on and off the pitch this season but has much more he wants to achieve in the claret and blue.
And his ultimate ambition is to see the club competting at the very highest level in European club football declaring: I watch all the top teams in the Champions League — Real Madrid, Barcelona, Bayern Munich and Manchester City — fantastic clubs playing massive games and I want some of that. Who wouldn't?
I love the Champions League — just look at the drama of this week.
"And Leicester reached the quarter-finals, so why shouldn't we dream too?
The crowds at Stoke were always really loud with only 28,000 in there. But the London Stadium holds 60,000 and when those people lift the roof, you can't hear your own voice.
"European nights would be amazing here. We all dream. I have mine, you have yours, the West Ham fans have theirs. Let's see who makes theirs come true.
"I have a winners' medal at home from 2010 when I was with Inter Milan. We beat Bayern Munich in the Bernabeu but I don't count that because I didn't play.
"I spent the entire night on the bench. It was hard for me to break into the Inter team because they were world class.
"I saw it all and discovered what it's like to play in the final but when I look at my medal, I don't feel like a Champions League winner.
"People say 'Of course you are — you were there'.
"But I'm a footballer, I need to be with my team-mates, winning or losing with them."