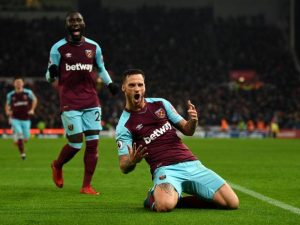 Marko Arnautovic wants to prove the social media haters wrong with everything he's got and isn't afraid to say so.
He has regularly spoken of his determination to join the club from Stoke because of it's history, tradition and acceptance that it's a more glamorous club than the Potters.
And even when he was being ripped into by the keyboard warriors who spread as fast as winter flu germs he was on a mission which has just started to pay off.
Speaking bluntly to the official website he said: "I heard the people saying 'He came for £27 million and he's done nothing for us.
"Well, people come to me and tell me, or I read some things, but I am not the type of guy who goes to check every column on Facebook or Instagram.
"Of course, if you score or assist and win the game, you are the best player in the world, but if you lose you are the worst player on the planet!
"The fans to pay to come to the stadium to see your performance and of course I want to show the club that they didn't pay so much money for nothing.
"I would change many things from when I was young but I am also happy and grateful that I am here. I am not finished. Things outside football have stopped me and I didn't concentrate or focus back then.
"I am 28 and still not where I want to be. I am trying hard to get there and I won't stop.
"I want to show people — especially the haters — what I am capable of and bring this c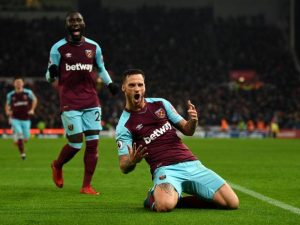 lub up with everything I have got."