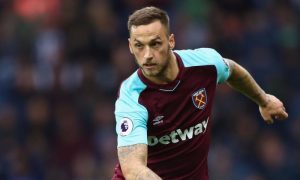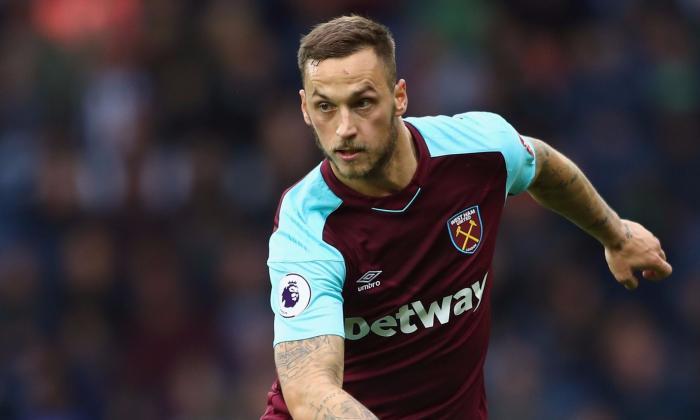 Marko Arnautovic has no quibble with David Moyes' "if you don't run you don't play" mantra and he remains as passionate in his response to the fans as ever.
Many questioned his attitude and body language when he arrived at the London Stadium but his recent exploits have shown he is as passionate and determined as most we have seen at the club.
And ahead of the game against Spurs tonight he said: "It is my job to run. When the gaffer came in and gave us the stats, we were running less than any other team in the Premier League. This was a bit of a shock.
"We said we need to work hard — and we are doing this, even when the results aren't the best. Our priority is to run and work hard."
That was never more enthusiastically shown than at Stoke where he received some of the worst abuse suffered by a player. He hasn't forgotten it.
And he is still ready to rub salt into the words of his former fans when saying: ""People say I moved for the money — it's not that.
"If you ask any Premier League player, who is the bigger club, Stoke or West Ham, they agree with me that it's West Ham United. It's not like I am lying or saying anything different to other people."
"They (the Stoke fans) hate me, of course, but they hate me because they miss me and they lost me. When I was warming up, the whole stadium was focusing on me. They were not even focusing on their own players, only on me. So I knew it was big for them.
"I could have scored five goals, I had a lot of chances. They were cheering when I missed. They were saying really bad stuff when I was outside the ground.
"It was too much so I said to myself, 'When I score, I'll go crazy because I am happy to score. Booing can happen in away games but, to do it THIS much, I say, 'OK you have to respect me for what I did for the club — I did a lot, they should be happy that I was there'.
"Even kids of ten were shouting bad things at me. I'm thinking, 'Are you not learning any intelligence from your parents?' "