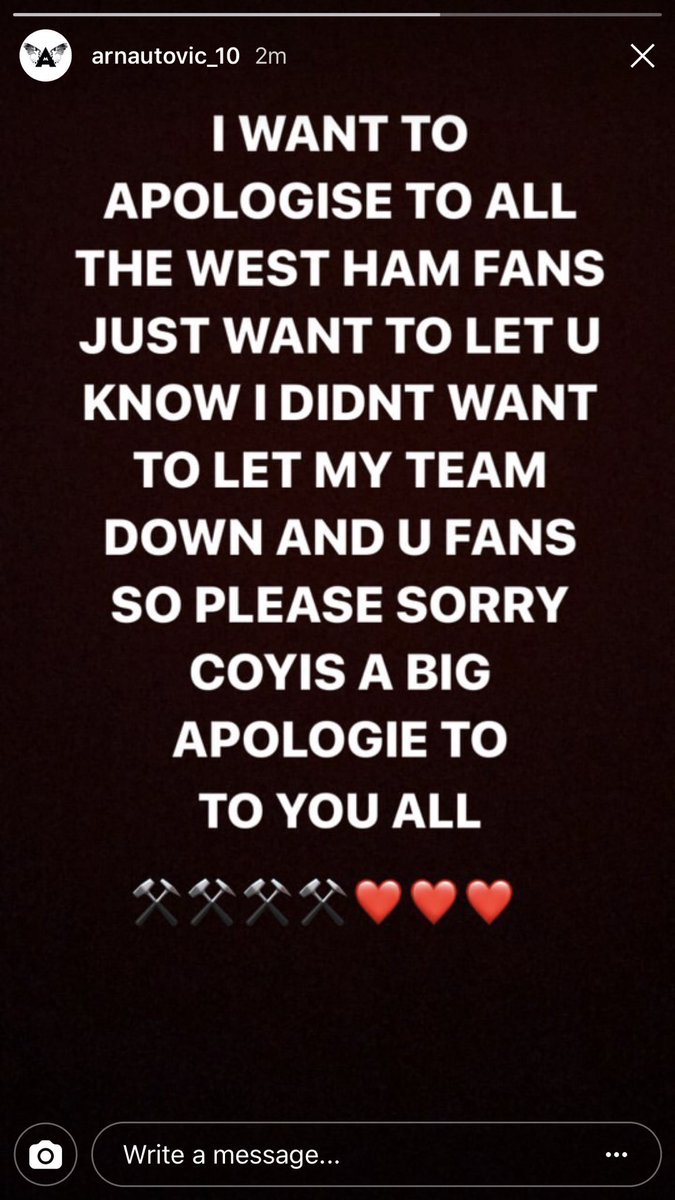 Marko Arnautovic has issued an immediate apology to Hammers fans after his reckless challenge and sending off at Southampton this afternoon.
The Hammers were forced to battle for an hour with the left winger back in the dressing room and but for a last minute penalty would have saved the game via two goals from Javier Hernandez.
That would have been little consolation to the £24 million signing whose elbow in the neck of Stephens was enough for ref Lee Mason to brandish a red card.
The player can have no complaints about the decision and didn't attempt to excuse himself in an immediate apology on his instagram account.
He said:  "I want to apologise to all the West Ham fans. Just want U to know I dodn't want to let my team down and U fans. So please sorry. COYIs. A big apology to you all."