Both Arsenal and West Ham have been playing during the World Cup.
While the games have not been competitive, both teams have made sure to keep their fitness levels up ahead of their Boxing Day clash.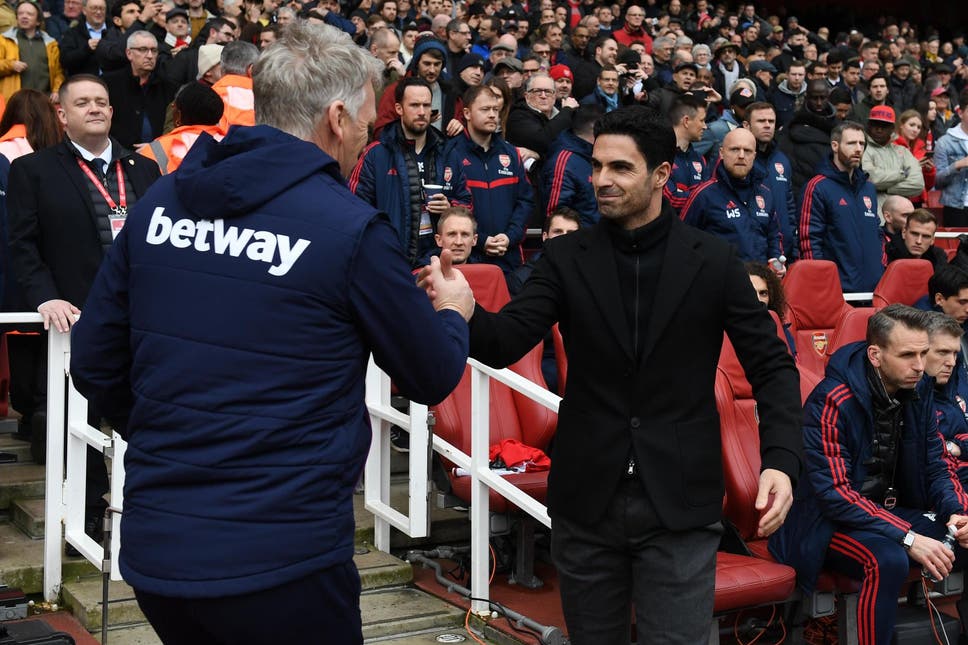 Both sides had players at the World Cup, so there has been an opportunity for both Mikel Arteta and David Moyes to rotate their squads and bring young players into the side.
But how have each side performed in their friendlies while the Qatar tournament was going on?
Arsenal
The Gunners have played in three games, including two friendlies that had results after 90 minutes, and also went to penalties, in an odd quirk.
They beat Lyon 3-0 on December 8th and then also beat them 2-1 on penalties.
Arsenal also beat AC Milan 2-1, and then 4-3 on penalties, before wrapping up their official friendlies with a 2-0 defeat to Juventus.
They are reported to have drawn 0-0 with Luton Town in a behind closed doors friendly this week, too.
West Ham
The Hammers also took in three official friendlies.
They beat Cambridge United 4-2 on December 6th.
That was followed up with an impressive 3-1 win over Udinese in Italy, and the Irons wrapped up their preparations with a 1-1 draw against fellow Premier League side Fulham.